While the attention of the fans AMD – and not only – is now focused on CES 2022 and the keynote of CEO Lisa Su with the news in the consumer desktop/notebook field, new details on the troubled processors emerge from the network Ryzen Threadripper Pro 5000. After the excellent results of the Threadripper 3000 series (still Zen 2) and subsequently, of the Ryzen 5000 models based on Zen 3 cores, the Sunnyvale company has postponed the new generation of ThreadRipper High-End Desktop CPU (HEDT) several times, to say the least, valid on paper and currently expected by the first quarter of 2022.
The latest updates on the Ryzen Threadripper Pro 5000 series come from Igor'sLAB which, as has already happened in the past, has shared a rather detailed document regarding the technical characteristics of five unpublished models. In the table below, the official names of the various products are missing, but they can be identified by the OPN code with a lot of core numbers, frequency, TDP, and much more.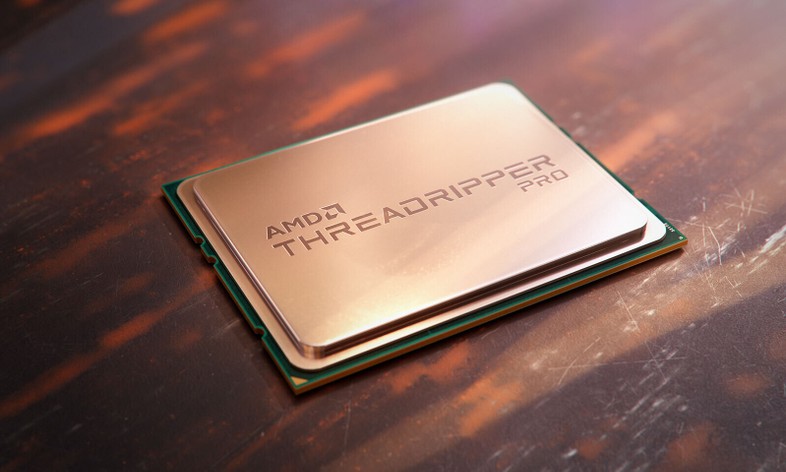 New AMD CPUs will use the sWRX8 socket and are united by a TDP of 280 watts, in addition, to support for octa-channel DDR4 3200 memory and 128 PCI-E 4.0 lanes. The top model now seems confirmed and should be the Ryzen Threadripper PRO 5995WX, a chip from 64 cores (Zen 3!) And 128 threads thanks to Simultaneous multithreading (SMT) technology. This chip should have a 4.55 GHz boost frequency and a substantial amount of cache: 288MB between L2 cache (32MB) and L3 cache (256MB).
The other models have 32, 16, 14, and 12 cores respectively, all with the same Boost frequency (4.55 GHz) but with higher base frequencies than the 5995WX's 2.7 GHz. As anticipated at the beginning, the arrival on the market of the Ryzen Threadripper PRO 5000 is expected within the first quarter of 2022 (presumably March), the official presentation could take place as early as January 4th at CES in Las Vegas.