Not a day goes by now without talking about the new Galaxy S22 family. On the other hand, the launch is getting closer and closer and the characteristics of the next Samsung tops are now clear – almost carved in rock – to the point that even the design is no longer a secret.
However, if there were still some skeptics ready to doubt what has emerged to date, the latest rumors emerged from LetsGoDigital they seem to close any space for discussion, since the newspaper has shared Samsung's first official press renders, of which it recently came into possession.
As you can see from the advertising material – both the opening image and the one below – no detail has not already been discussed in the past, starting with the fact that The S22 Ultra is effectively a Note in disguise, up to the choice of refined and conservative design that we find on S22 Plus, very similar to its predecessors.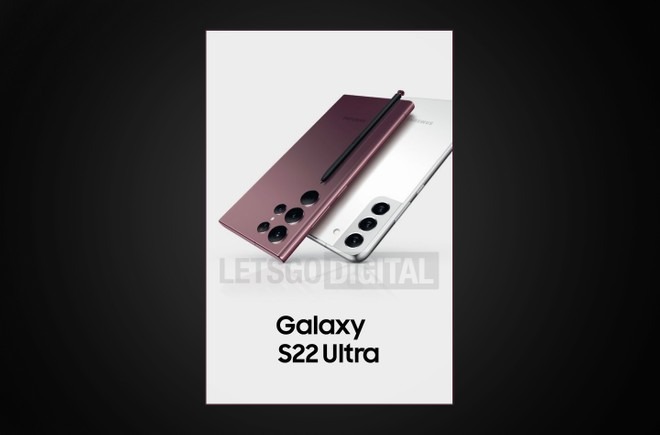 If we want to look for a detail that is still unknown today, this concerns the choice of equipping S22 Ultra with an S Pen that does not completely reflect the color of the smartphone – as it happened with the last Notes -, opting for a black body and a chromatic accent only in the final part of the nib, to adapt to the frame of the smartphone, in this case, Mystic Bronze color like Note 20 Ultra.
For the rest, Samsung's renderings do not add other details, but only give us confirmations that can no longer be denied in any way: these are the S22s and there is no doubt. We remind you that the marketing of the new top of the Samsung range will take place shortly after the presentation. When, you ask? Even this detail has already emerged precisely in the indiscretions of this morning.