Samsung's next foldable smartphone is still a long way off, but that hasn't stopped a concept designer from imagining what it could be like Samsung Galaxy Z Fold4.
Via his Twitter account, content creator Ben Geskin has posted a Galaxy Z Fold4 concept that is not based on leaked details, but rather on his imagination, yet the render does not appear entirely far-fetched.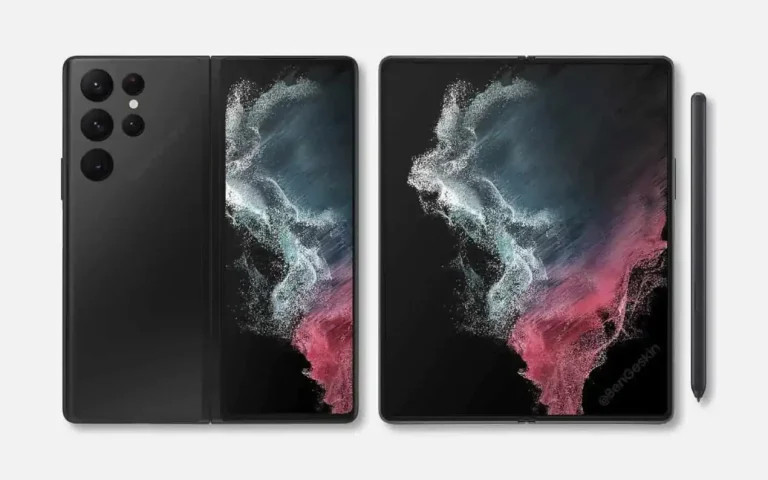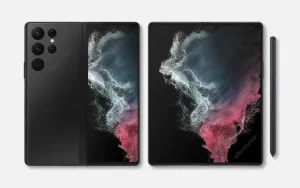 Here is a Samsung Galaxy Z Fold4 concept inspired by Galaxy S22 Ultra
The Galaxy Z Fold4 concept is inspired by the design of the Samsung Galaxy S22 Ultra and has no holes on the main and secondary display, thus assuming cameras under the display.
The rear camera setup is reminiscent of the Galaxy S22 Ultra setup with each of the sensors protruding directly from the back of the smartphone.
The bezels seem particularly thin around the main display, a little less than those of the secondary display, and the S Pen is also visible, but it is not clear if there will be a compartment to store the stylus when not in use. It would be hoped that Samsung could find a way to store the stylus in its next-generation foldable smartphone.
Samsung Galaxy Z Fold3 was launched in August of last year in the company of Samsung Galaxy Z Flip3, so the respective successors are expected to debut around the same time this year, but the conditional is a must due to the uncertainties related to the lack of chips. and the pandemic.
On the cover: Samsung Galaxy Z Fold3
Read also: Best folding smartphones: the ranking of the month