In the new "hybrid" context characterized by anti-Covid restrictions, the product-tablet it has become an almost indispensable companion for most of our activities, be they work or leisure. Generally, tablets are more versatile and cheaper than the classic PC, and this is just one of the reasons that led thousands of Italians to choose these devices to work and follow the lessons remotely during the various lockdowns.
We say "versatile" because the new tablets are extremely intelligent and able to adapt to various scenarios thanks to the addition or removal of a simple accessory (usually the keyboard). Lenovo P12 Prothe "premium" tablet just launched by Lenovo, was created specifically for those who make intensive use of mobile devices by quickly switching from a task to the other.
Combined with the Precision Pen 3 and al Keyboard Pack, Lenovo P12 Pro is the perfect tablet for studying and working. The 5G model offers connectivity in the lower than 6 GHz band and lightning-fast download speeds even on the go. The battery is 10,200 mAh with 45 W rapid charger support for up to 17 hours of video streaming. Introduced the new wireless connectivity solution Project Unitywhich allows you to connect your tablet with a Lenovo Windows 10 or 11 PC for additional display space or for mirroring.
Always talking about software, Lenovo P12 Pro is one of the few devices on which it is possible to install the first Developer preview of Android 12L.
Overall, the design it is of quality, with a 12.6 ″ AMOLED cinema level screen to which a thin and flexible keyboard (optional) can be attached. The adaptive refresh rate ranges from 60 Hz during web browsing to 120 Hz during gaming sessions. Four-channel, four-speaker audio is clear, crisp, and characterized by deep bass.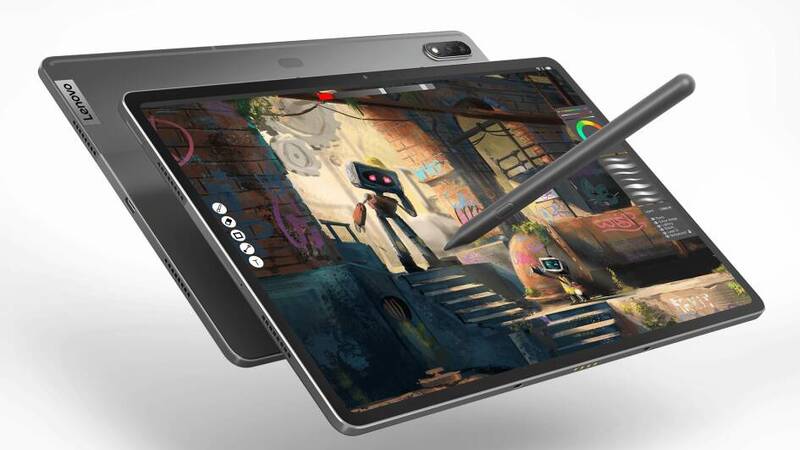 Lenovo P11 5G, the little brother of the P12 Pro, is basically an update of the P11 including 5G. The 11 ″ IPS display with 2K resolution combined with the layered sound of four JBL speakers stand out. Furthermore, the screen is TÜV certified for visual comfort.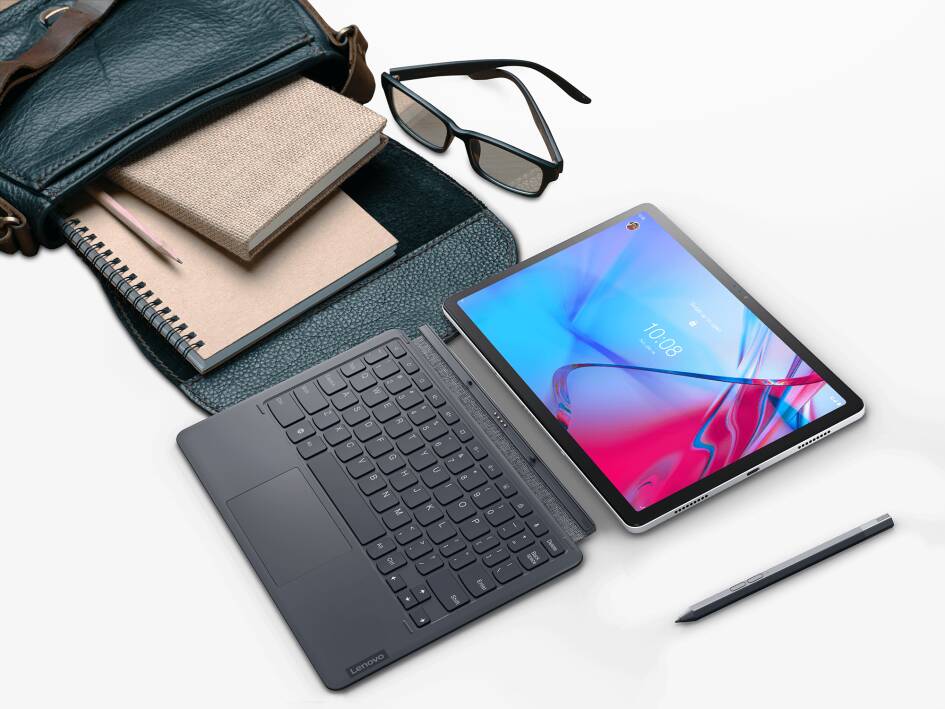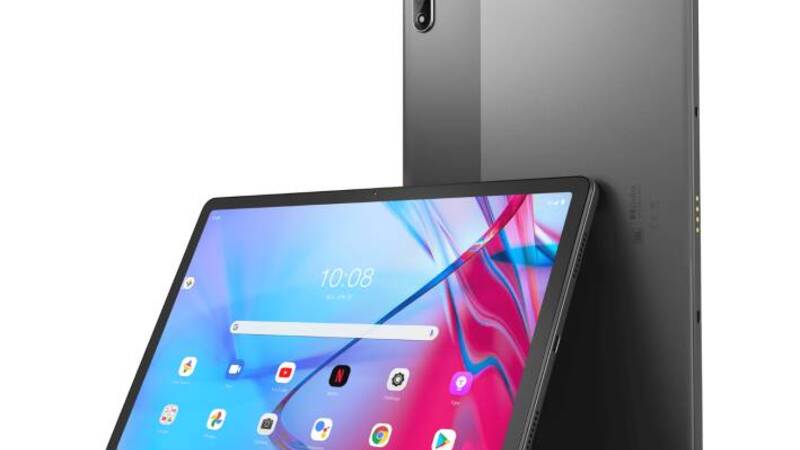 Lenovo P12 Pro and P11 5G: technical specifications
Lenovo P12 Pro
Lenovo P11 5G
Dimensions and weight
0.56 x 28.56 x 18.45 cm
565 g
0.79 x 16.3 x 28.5 cm
520 g
Screen
32cm (12.6 ″) AMOLED 2K (2560 x 1600) touch, up to 600 nits, with HDR10 + and support for Dolby Vision ™
IPS 2K (2000 x 1200) 27.94 cm (11 ") LCD, 400 nits, Dolby Vision ™ HDR certified, 60Hz refresh rate, 70% NTSC color gamut
Processor
Qualcomm® Snapdragon ™ 870 Octa Core (up to 3.2 GHz) with Qualcomm® Adreno ™ 650 GPU
Qualcomm® Snapdragon ™ 750G 2 x A77 at 2.2 GHz + 6 x A55 at 1.8 GHz
RAM and storage
8/256 GB (LPDDR5 / UFS 3.1)
6/128 GB (LPDDR4 RAM / expandable storage up to 1 TB)
8/256 GB (LPDDR4 RAM / expandable storage up to 1 TB)
Cameras
Rear: 13MP with autofocus + 5MP with wide angle
Front: 8 MP with fixed focus + ToF sensor (presence and face detection)
Rear: 13 MP with autofocus and flash
Front: 8MP with fixed focus and Time of Flight (ToF) sensor
Audio
4 JBL® speakers
Dolby Atmos®
Design and optimization with Lenovo Premium Audio
Dolby Atmos®
JBL speaker system
Battery and charging
Up to 17 hours of online video playback
Up to 10 hours of web browsing
Support for Qualcomm® Quick Charge 4.0 (up to 45W)
Up to 14 hours (web browsing)
Up to 12 hours (video playback)
Connectivity
WLAN: Wi-Fi 802.11 a / b / g / n / ac / ax, 2.4GHz and 5GHz dual-band
Certification for Wi-Fi 6
Bluetooth® 5.2
WiFi Direct
GPS / Beidou (5G SKU only)
A-GPS (5G SKU only)
GLONASS (5G SKU only)
Wi-Fi 802.11 a / b / g / n / 2 × 2 ac (Wi-Fi 6 only)
Bluetooth® 5.1
Safety
Smart Power On: Integrated fingerprint reader with power button
Unlock via facial recognition
Unlock via facial recognition
Software
Android ™ 11 (at least one update cycle)
Android ™ 11
Colors
Storm Gray
Storm Gray
Moon White
Modernist Teal
Accessories
Lenovo Precision Pen 3
Lenovo Tab P12 Pro Keyboard Pack
Lenovo Precision Pen 2
Lenovo Keyboard P11 Tab
Prices and availability
Lenovo P12 Pro with Lenovo Precision Pen 3 is available in Italy starting from 899.00 euros. In addition to the tablet, you can buy Lenovo Tab P12 Pro Keyboard Pack to 199.00 euros.
The price of the model is lower P11 5G: for the lowest memory size it is 599.00 euros. In this case, the Precision Pen 2 it can be purchased separately a 59.00 euroswhile the Keyboard P11 Tab is for sale in 99.00 euros.
Buying Lenovo Tab P11 has never been so convenient: on Amazon you can find it discounted by 100.00 euros for a limited time.