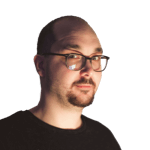 The news Netfix Of March! February is almost over, and we can consequently take a peek at the contents arriving on the Italian catalog of the streaming service. As usual those originals they are in the majority, with many new series, new films and other contents of various genres.
Netflix original movies
Wednesday 2nd:
Against The Ice: In 1909 the Arctic expedition led by Danish captain Ejnar Mikkelsen (Nikolaj Coster-Waldau) attempts to refute the US claim on northeastern Greenland, based on the assumption that Greenland was divided into two separate territories. After leaving ship and crew, Mikkelsen sets out to explore the ice with an inexperienced companion, Iver Iversen (Joe Cole), and together they manage to prove that Greenland is a single island.
Thursday 3rd:
The Weekend Away: A weekend in Croatia ends badly when a woman (Leighton Meester) is accused of killing her best friend (Christina Wolfe). In an attempt to uncover the truth, she will unearth a painful secret.
Friday 4th:
The Invisible Thread
Leyla's Revenge
Tuesday 8:
Wednesday 9:
Friday 11:
The Adam Project: A pilot travels through time and teams up with himself as a kid and his deceased father to come to terms with the past and save the future.
Thursday 17:
Special Agent Ruby: Cop Dan (Grant Gustin) dreams of joining the dog unit, but no one wants to give him a chance. The stray dog ​​Ruby dreams of having a home, but she has almost lost hope. United by destiny, Dan and Ruby forge an unbreakable bond that will help them overcome the greatest challenge. Based on a true story.
Friday 18th:
Windfall: A man breaks into a tech mogul's vacation home, but things go wrong when he and his wife arrive for an impromptu vacation.
Black Crab: A Swedish action thriller set in a war-torn post-apocalyptic world. Over the course of a long, harsh winter, six soldiers embark on a secret mission across a frozen archipelago to transport a mysterious package that could end the war.
The word goodbye does not exist
Thursday 24:
My love is a cherry blossom: Aspiring photographer Haruto falls madly in love with his hairdresser Misaki. When she finally finds the courage to ask her out with him, it seems that things are going for the best … but then she contracts a rare disease that causes her to age quickly.
Original TV series
Tuesday 1st:
The Guardians of Justice: we don't know how to define it. You should see the trailer.
Wednesday 2nd:
Wild Rhythm (Season 1): The opposite worlds of two dancers in Colombia collide on and off the dance floor when their thirst for success pushes them down a treacherous path.
Thursday 3rd:
Midnight In Istanbul (Season 1)
Friday 4th:
Fragments Of Her (Season 1): In a quiet Georgia town, an act of gratuitous violence causes an unexpected chain of events for 30-year-old Andy Oliver and his mother Laura. Desperate to get answers, Andy sets out on a perilous journey across the United States, getting closer and closer to his family's dark and hidden heart.
Mentiras (Season 1)
Tuesday 8:
Astrological Guide For Broken Hearts (Season 2): Alice is heartbroken and desperately single. But after befriending a charismatic astrology guru, she turns to the stars to find her soul mate.
Wednesday 9:
The Last Kingdom (Season 5)
Thursday 10:
Love, life and everything else (Season 1): This anthology series with shades of black humor is a tribute to Valentine's Day in various Arab cities and explores love and relationships in depth.
Thursday 17:
Grond (Season 1): To restart the family business, a young entrepreneur devises a bold but risky plan and imports land from Morocco to bury deceased fellow citizens.
Friday 18th:
Monsters Of Krakow (Season 1)
Confused And In Love (Season 1)
Drole – Comedians In Paris (Season 1): Aïssatou, Nezir, Bling and Apolline come from completely different backgrounds, but share the same dream: to break through in Paris
Light The Night (Season 3)
Top Boy (Season 2)
Friday 25:
Bridgerton (Season 2): From Shondaland and creator Chris Van Dusen, the Bridgerton series follows the story of the eldest daughter of the powerful Bridgerton family, Daphne (Phoebe Dynevor), and her debut in the competitive London marriage market in the Regency age.
Anime and animation
Tuesday 1st:
The Guardians Of Justice (Season 1)
Tuesday 1st:
Thursday 3rd:
He-man And The Masters Of The Universe (Season 2)
Tuesday 8:
Chip And Potato (Season 3)
Thursday 10:
Kotaro Lives Alone (Season 1)
Tuesday 15:
Adam By Eve: A Live In Animation (Animation / Music)
Tuesday 15:
Friday 18th:
Human Resources (Season 1)
Barbie Big City Big Dreams
Friday 25:
Transformers: Botbots (Season 1)
Monday 28:
Thermae Romae Novae (Season 1): Mari Yamazaki's manga masterpiece "Thermae Romae", winner of the 2010 Manga Taisho Award (Cartoon Grand Prize) and the Short Story Award at the 14th Tezuka Osamu Cultural Prize, was animated as a Netflix series entitled "Thermae Romae Novae". Mari Yamazaki herself took part in the realization of the project.
Netflix original documentaries
Tuesday 1st:
Impossible roommates (Season 1): From Blumhouse Television, new five-part docuseries Impossible Roommates focuses on four seemingly harmless roommates who turn into real nightmares for their unsuspecting victims, revealing bad intentions, sometimes even violent ones. . These disturbing true stories document the masked threats that can lurk within the home.
Thursday 3rd:
A Paradise To Save: Tales Of An Ecosystem: As the Kalahari Desert faces increasingly drier seasons, groups, herds and herds of animals must rely on the strength of family to survive.
Wednesday 9:
Andy Warhol's Diaries (Miniseries)
Friday 11:
Formula 1: Drive To Survive (Season 4)
Wednesday 16th:
Bad Vegan: Fame, Fraud, and Fugitives (Miniseries): an absurd four-part docuseries about the famous restaurateur Sarma Melngailis, who from the queen of vegan cuisine went down in history as "the fugitive vegan".
3 Toneladas: The Big Robbery At The Central Bank Of Brazil (Season 1)
Tuesday 29:
Johnny Hallyday: A Rock Legend (Miniseries)
Stand-up and Netflix Original Shows
Thursday 3rd:
Whindersson Nunes: My Own Show!
Family Agency: Luxury Real Estate (Season 2)
Friday 4th:
Making Fun – Imagination In Command (Season 1)
Tuesday 8:
Only 1 Left: Tragicomic Improvisation Competition (Season 1)
Taylor Tomlinson: Look At You
Wednesday 9:
Queer Eye: Germany (Season 1)
Friday 11:
Life After Death – With Tyler Henry (Season 1)
Tuesday 15:
Catherine Cohen: The Twist …? She she's Gorgeus.
Friday 18th:
Alessandro Cattelan: A Simple Question (Season 1)
Young, Famous & African (Season 1)
Non-original films
1st March:
The Double Hour
A Blonde In Career
The Cosmos On The Dresser
Whole life ahead
Alive – Survivors
Hunter Killer
March 5:
Chain Of Events
Deadly Record
Folly To Be Wise
Geordie
Hoffman
I Was Monty's Double
The Testament Of The Monster
Inquietudes
Jai Epouse Une Ombre
La Chhute D'un Corpe
Lady With A Lamp
The Grand Bidule
The Mille-pattes Fait Des Claquettes
Le Vol Du Sphinx
Left, Right And Center
Les Gents Qui S'aiment
Les Veinards
Love, Life And Laughter
Malevil
Mandy
Marthe Richard, Espionne Au Service De La France
Nine Men
Nowhere To Go
Only Two Can Play
Operation Bullshine
Payroll
Pennyttes
Ping Strings Andsealing Wex
Ponyettes
Pool Of London
Pour Cent Briques, Tas Plus Rein
Poussiere Dange
Revellion Chez Bob
Superb Conquest
Sur Le Bout Des Doigts
The Duke Wore Jeans
Thee Flying Scotsman
Tout Depends Des Filles
An Aller Simple
8th of March:
Mary Queen of Scots
Welcome To Marwen
March 10:
They Call Me Trinity…
Otherwise we get angry!
Even and odd
Who Finds A Friend, Finds A Treasure
The 2 Almost Flat Superfeets
There is no two without four
Born with shirt
March 12:
Other entries
Assault Commando
Connecting Rooms
Crooks In Cloisters
Cry, The Beloved Country
Debuot Les Crabes, La Mer Monte!
Derby Day
Descent into Hell
Heart Of The Matter
I'm All Right Back
I've Gotta Horse
The Skull And The Raven
The Diplomat And The Adventurer
Je Te Tiens, Tu Me Tiens Par La Barbichette
L'entente Cordile
Encrust it
L'etoile Du Nord
Mes Meilleurs Compaine
Moonraker
Night Boat At Dublin
Not Now, Comrade
Odette
Pure Une Noit D'amoure
Romance Of Seville
Return Of Bulldog Drummed
Silent Invasion
Silver Bears
Square Ring
A little favor
March 16:
Video Recap
Netflix, as usual, has published a video recap of the most important news coming to the Italian catalog. You can find it below.