There second beta of the Samsung One UI 4 is being distributed for the Samsung Galaxy S20 and the Galaxy Note 20. In the last few hours the reports on the web are more and more numerous, and concern both the variants with the Exynos 990 chip and those with the Snapdragon 865 chip. from the Android security patch updated to December 2021 – also arrive on Galaxy Z Fold 3 and Z Flip 3 – makes even more interesting the intense work of Samsung, which is racing to close the One UI 4 practice in the shortest possible time.
It's obvious: from Seoul only in the last week have started the distribution of the beta for the folding Galaxy, of the stable release (also in Italy) for the Galaxy S21, clues have arrived on the start of the internal tests of the One UI 4 for the Galaxy S10 and Note 10, and now the beta 2 for Galaxy S20 and Note 20 marked with the initials ZUKA. The changes reported by the changelog that accompanies the new beta firmware substantially concern the correction of various bugs reported by users, along with the implementation of Android security patches for December 2021.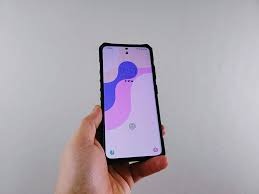 NEW IN ONE UI 4 BETA 2 FOR GALAXY S20 AND NOTE 20
Below is the news reported by the changelog of One UI 4 beta 2 for Galaxy S20, S20 +, S20 Ultra, Galaxy Note 20 and Note 20 Ultra:
Fixed errors that caused the variable refresh rate to not work
Fixed errors with quick share icons
Fixed an issue that prevented Samsung's Clear View Display Cover from working
Improved the frame rate of the smartphone
Improved search in the messages app
Although the new beta of the Samsung One UI 4 is evidently better than the previous one, the principle that those who use a Galaxy S20 or Note 20 like the main smartphone – may be for work – and can't afford bugs or malfunctions, it would be better than that awaited the arrival of the stable One UI 4. Samsung gives the possibility to access the beta channel by registering for the program from the Samsung Members app.