In recent days we had told you about the new Chromecast model with Google TV – as well as the Xiaomi TV Stick 4K that can also be purchased from Italy – now a new device with Google TV not produced directly by Google has just arrived in Europe, including Italy: let's discover the new realm 4K Smart TV Stick.
realme 4K Smart TV Stick: technical characteristics and images
The new device appeared without particular fuss on the Italian store (and not only) of Realme, immediately attracting the gaze of onlookers and insiders, whose enthusiasm was probably somewhat dampened once the list price of realme 4K Smart TV Stick.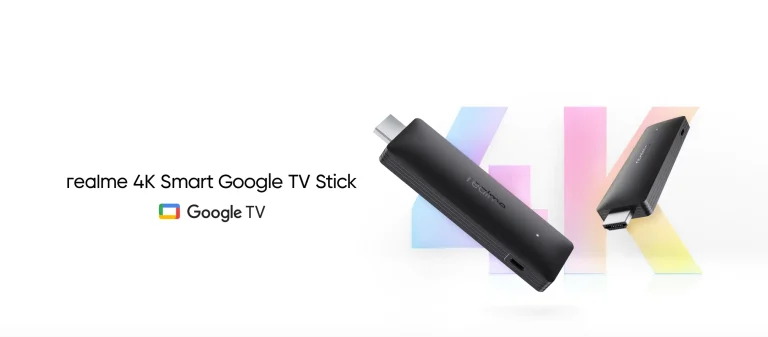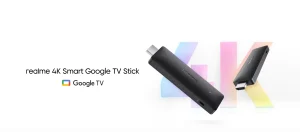 The peculiarity of the product relates to the fact that it is the first dongle with Google TV not bearing Google's signature but that of a third-party manufacturer. Like other products of the same type, the first advantages it brings are those of portability and the possibility of making any TV smart with a simple plug-and-play.
As for the datasheet, Realme reports ARM Cortex-A35 quad-core processor, dual-core GPU, 2 GB of RAM, and 8 GB of internal memory. realme 4K Smart TV Stick supports video playback up to resolution 4Kp60 and the HDR10 + standard. Present Bluetooth 5.0 connectivity, WiFi, and HDMI 2.0.
The Chinese manufacturer talks about a device perfectly capable of withstanding the "mistreatment" of everyday life, having passed: high-temperature tests lasting 144 hours, drop test from 100 cm, 1000 tests for connection to USB ports, and 50,000 tests pressing the buttons on the supplied remote control.
realme 4K Smart TV Stick offers all the daughter functions of the operating system onboard: the interface Google TV, Google Assistant, Chromecast built-in, the Google Play Store, and more. There are so many possibilities for entertainment with the remote control offering hotkeys for NetflixYouTube, YouTube Music e Amazon Prime Video.
realme 4K Smart TV Stick: price and launch offer in Italy
realme 4K Smart TV Stick can be purchased immediately on the Realme online store at the list price of 69.99 euros with shipping in 1-3 working days (free over 70 euros) and a 5% discount for students. If the price seems high, wait, because there is a great launch offer arriving: from 19.30 today (January 31, 2022), the device will be available at 49.99 euros. Here is the link to purchase:
Buy realme 4K Smart TV Stick at 49.99 euros (19.30 of 31/01)
It might also interest you: Make TV Smart: Xiaomi Mi TV Stick vs Amazon Fire TV Stick vs Chromecast