The US Department of Justice has characterized the P2P bitcoin (BTC) exchange BitMEX as a "money laundering platform." And its co-founders, Arthur Hayes and Benjamin Delo, pleaded guilty to failing to establish a money laundering prevention program.
As crypto exchanges transition to legitimate financial institutions must follow the same rules as banksincluding Anti-Money Laundering (AML) and Know Your Customer (KYC) requirements.
However, BitMEX did not and provided its services from 2016 to 2020 to thousands of users, including United States citizens.
The criminal case and regulatory investigations related to BitMEX show that the US justice system is determined to punish legal representatives of cryptocurrency exchanges that do not implement transaction monitoring services. These measures require financial institutions to disclose information and data of its clients, despite the fact that this is detrimental to privacy.
In that sense, the federal prosecutor in Manhattan, Damian Williams, whose office led the prosecution against the founders of the bitcoin trading platform, said that "Hayes and Delo created a company designed to breach those obligations." He added that they deliberately failed to implement or maintain even basic anti-money laundering policies and allowed BitMEX to operate in the shadows of the financial markets.
According to him website US Department of Justice official, the two co-founders of BitMEX, Arthur Hayes and Benjamin Delo, pleaded guilty, in a New York court on Thursday, for violating the US Bank Secrecy Act.
However, other sources point out that both founders they could avoid up to six years in prison after pleading guilty. In addition, they each agreed to pay a $10 million fine.
As CriptoNoticias reported in August of last year, BitMEX agreed to pay a $100 million fine to resolve investigations into the same conduct, after being indicted by the Commodity Futures Trading Commission and the Financial Crimes Enforcement Network.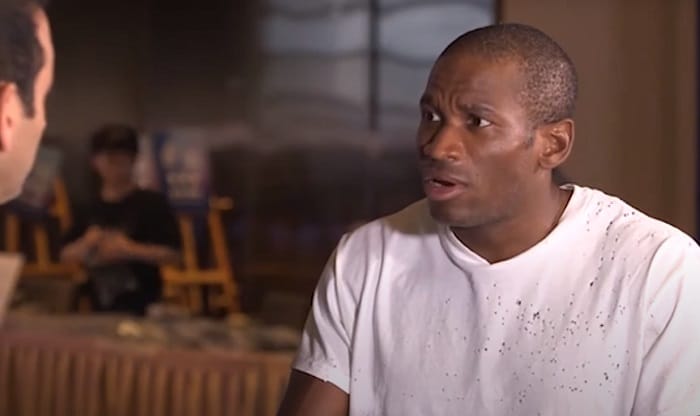 The money was raised by two government agencies following the case: the Commodity Futures Trading Commission (CFTC) and the Financial Crimes Enforcement Network (FinCEN).
With the court's decision and the payment of the funds, BitMEX settled the court case as a company. However, the agreement did not include the co-founders and former directors involved in the case. Arthur Hayes and Benjamin Delo, who had not pleaded guilty, they remained under investigation and were scheduled to go on trial on March 30. Now they await sentencing.
If you give your data 'deanonymizes' all Bitcoin users
Although BitMEX is linked to money laundering for not following the same rules as banks, the Bitcoin community is focused on data protection privacy of each network user.
Developer Giacomo Zucco explained it last year during the LaBitConf event when he said: "in Bitcoin, your privacy does not belong to you, it is rather a chain effect that affects many and if you give your data you 'de-anonymize' everyone who interacts with you." with you".
There are no applications, nor have tools been invented where privacy comes by default, therefore, Data protection is a personal decision of each user.
But what happens if at least one of the users does not value privacy or considers that it is none of their business because they have nothing to hide? "Then something like a strange tragedy happens," Zucco said, and to better explain it, Stephen Livera used an example:
It would be something like if you don't use Facebook because you don't want to reveal any of your information, but your friends and family permanently publish photos in which you appear, with your name and data, on their social networks. So the same thing happens in the Bitcoin blockchain, where you realize that privacy only goes as far as the cooperation of peers in society.

Stephen Livera, host of the Stephan Livera podcast.
Zucco also said at the time that, ultimately, it will take a long time for privacy to be a default value in Bitcoin. In the meantime, he recommends against using platforms that require KYC or know your customer. "If you do, you're already in a relatively good position, and if you additionally use Coinjoin or other privacy techniques, like setting up your own node, then you're already in a more decent position," he noted.