Chromebooks turn 10 and, for the occasion, we have organized in collaboration with Google and Lenovo an event at the Lenovo Space in Milan, to be held on the day of tomorrow 14 December. This will be an opportunity to retrace the history of Chrome OS and God's Chromebook, touching on some of the fundamental stages of the evolution of the operating system and hardware that accompanied the first proposals.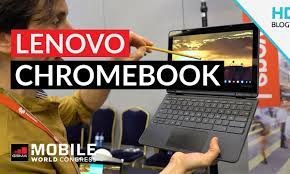 The event at the Lenovo Space – which we remember is located in Corso Matteotti 8/10 – It will also allow us to discover many curiosities about this world since there will also be representatives of both companies – therefore Google and Lenovo – whom we will have the opportunity to interview live.
The HDblog team will be present and – if you have the opportunity – we invite you to participate by introducing yourself starting at 16:00 when the event kicks off. Obviously, we will not only talk about software, but also hardware, since this will also be an opportunity to discover the latest products of the Lenovo Chromebook family, so take a trip if you are interested in learning more.
The match will also be broadcast live on our Twitch channel – always starting from 16:00 – so you can also participate remotely. So see you tomorrow on these pages or directly at the Lenovo Space to find out all the news.