The release of the update to Android 12 did not go exactly smoothly – just think of what happened with the OnePlus 9 series and with Samsung's foldable leaflets – and the Amazon Appstore, which has now received an update finally resolving the headaches encountered in the previous weeks. In truth, the problem has not yet completely disappeared.
Amazon Appstore and Android 12: problem solved?
The news of the failure of the applications downloaded from the app store from Amazon after the installation of the latest major release of Android. The cause of the problem was identified in a lack of compatibility between the operating system and the DRM integrated by Amazon.
In the last post published on Amazon's official forum from a staff member, there is talk of the release of an update from Amazon Appstore aimed at solving the malfunction described. The author of the post invites users to update the app by downloading it directly from the official website.
Then there are some tips to put into practice after installation, namely: exit the Appstore and log in again; update all applications previously downloaded from the Amazon Appstore by opening it, entering the section My Apps, and then moving on to tab Application Updates.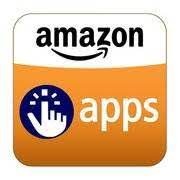 Not exactly
The post ends with an invitation for users to get in touch with the Amazon team in case of further problems and the reports arrived by return of post: some forum users have already complained of malfunctions even after installing the latest version of the Appstore. In particular, to a couple of them, the store does not correctly show the list of downloaded apps, while another user seems to have compatibility problems trying to open a single app (TinyCam PRO).
After expressing the giant's apologies for the inconvenience caused, Amazon spokesman Troy Edwards told colleagues of The Verge that direct contacts are in progress with users to guide them in solving the problem with the Appstore.
If you use the Amazon Appstore on Android 12, you can download the latest version at this link. Tell us about your experience in the comments.
Read also: Android 12 is here! All the news to know about the new version