Whatsapp continues to "Churning out" new releases beta for devices Android of this popular multi-platform instant messaging application, confirming the constant commitment to its improvement: the latest in the series is version 2.22.1.7.
What's new in WhatsApp Beta version 2.22.1.7 for Android
A few days ago, on the occasion of the release of WhatsApp Beta version 2.22.1.1 for Android, we took care of a new feature that the developers are working on to give group administrators more powers that is, the ability to delete incoming messages for all participants.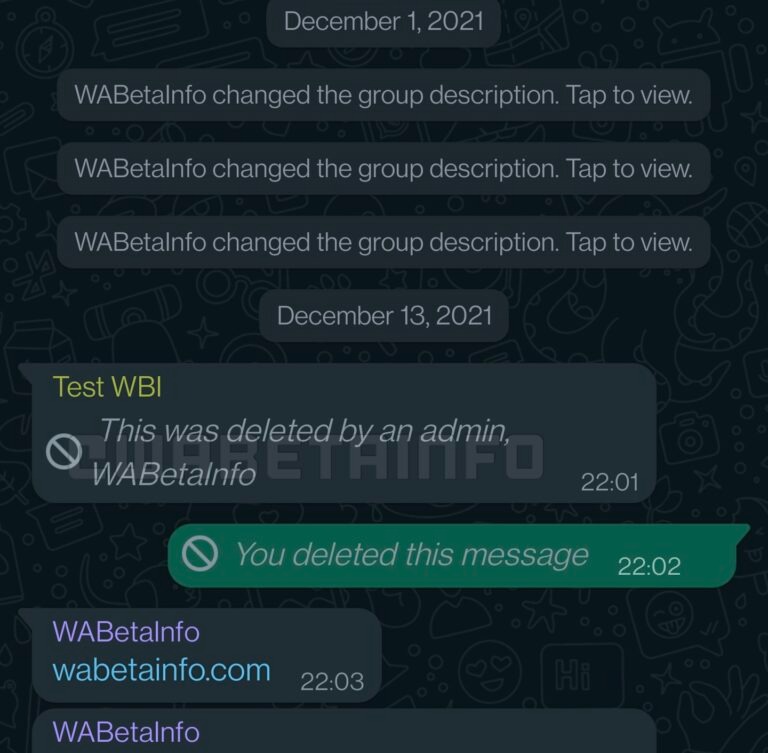 Well, according to what we learned from version 2.22.1.7, the work relating to this functionality continues and the following screenshot shows us an interesting novelty: the app will tell all the participants of the group who has deleted a message (which is convenient in the case in which there were several administrators):
We remind you that this feature is still under development and is not currently available even for beta users (the WhatsApp team wants to make sure it is bug-free before making it available to a wider circle of people).
One thing seems certain: to see it in a stable release of the application you will need to be patient until next year.
How to download the new beta version of the app
Those who want to try the 2.22.1.7 version of WhatsApp Beta for devices based on the Google mobile operating system can do so through the Google Play Store, by subscribing to the beta testing channel (the page dedicated to this program can be found by following
Those who have not managed to sign up for the beta program but still want to try out this version of the popular messaging application can do so by manually installing its APK file, which can be downloaded from APK Mirror (the dedicated page can be found by following
You may also be interested in our WhatsApp guides