The new installment of the games of the week with this chapter # 17. This chapter # 17 of the games of the week I am going to focus on 5 classic games that I have revisited these last 2 weeks. Sometimes I need to get out of the routine of constant novelty and go back to trying what games that are fixed in my collection offer. Some are better known and others are a little forgotten already.
With all the recent avalanche of news, I must confess that I wanted to rest to gain momentum, neglecting (if we can call it that) the most recent games to revisit more established games. This is a way of taking the pulse of what is currently available and assessing if any of those games that sleep in the toy library have been left behind.
In the previous chapter…
In the previous chapter of the games of the week, we talked about the games of my last weekend, a list with a more familiar cut, and that was part of the meeting we had in Llanes before going to the Minas Tirith Conference. Anno 1800, Blue: Summer Pavilion, Downforce, Soviet Kitchen Unleashed Y Suspects were the protagonists of this installment. In this game of week # 17, we focus on consecrated games that go to the table and do not fail, because that is what my last weeks are about.
---
Games of the week # 17 – Basic Classics.
Chapter # 17 of the games of the week in which we focus on classic games and with little margin for failure. Let's understand that when I refer to classic games, I do not need to be talking about games from 10 years ago, I am talking about established titles that, when I play them again, remind me that they are over half of my toy library. They are all Eurogames games and I like to revisit them to realize the reasons why this style of games are my favorites. Let's start the list of games of week # 17 – Basic Classics.
Curiously, I have returned to many of these games after trying a recent design by the author, or the announcement of something new. It's something I haven't done for a while and sometimes it helps me get a perspective on what I play today.
---
Hansa Teutonic Big Box (2009)
Players: 2 to 5
Weather: 45 – 90 minutes
Hardness: 3.12 (out of 5)
Age: 12+
Author: Andreas Steding
Editorial: Argentum Verlag / More than Oca
Games: 3 games, 1 of them in Britain
Genre / Mechanics: Eurogame – Route Construction, Area Control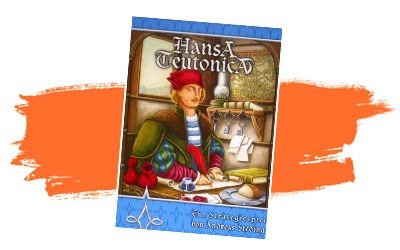 Hansa teutonica is a German book style eurogame. Simple regulation and a lot of depth of strategies. In Hansa Teutonic, we are merchants of an alliance from medieval times between the various merchant guilds of various cities in Lower Germany. What we will do is build trade routes and improve our actions in an area control game and "tatableuild".
Hansa is one of those games that took a long time to reach my playroom because I loved it, but it shines when it reaches 4 players; And this is not a very common number at my table. However, over time I have surrendered to its charms. In the last 10 days, I have played 3 times and I still have it at the level of the consecrated Concordia and it seems to be the best game he has created Andreas Steding. It is a Euro with very simple rules and non-stop interaction, in which you are rewarded for annoying and it is one of the "modus operandi" to follow if you want to optimize your merchants.
Hansa Teutónica is one of my favorite classic euros today and after more than 20 games, I continue to enjoy it like a child every time it comes out to the table.
---
Players: 2 to 4
Weather: 60 to 120 minutes
Hardness: 3.86 (out of 5)
Age: 12+
Author: Martin Wallace
Editorial: Cursed games
Games: 2 Games
Genre / Mechanics: Eurogame – Route management.
It is one of the best Martin Wallace creations and, for me, one of the best Eurogames. With a simple mechanic, Brass achieves an overwhelming complexity, and playing it for 4 with players who know the game well is one of the best proofs that the weight of the game should not only be in the complexity of its regulations. Brass Lancashire was reissued in 2018 and with its new look it has returned to the top of the board game tops, but we cannot forget that we are talking about a game devised in 2007.
All the games included in this week's # 17 games have one factor in common, the good feeling they leave when you face them again after a while without visiting them. We all know it by now, but… "how good this game is." Both Lancashire and Birmingham seem immense to me, it happens to me that I see them as the same games; but as if in Age of Steam I was playing a different map and the simplicity of Lancashire makes me prefer it a little over its younger brother. After playing it at 3 one of the games in TTS I took it to 2 at home to get rid of the bug and, without being the same, it seemed much better to 2 than I remembered. Another that has more than 15 games.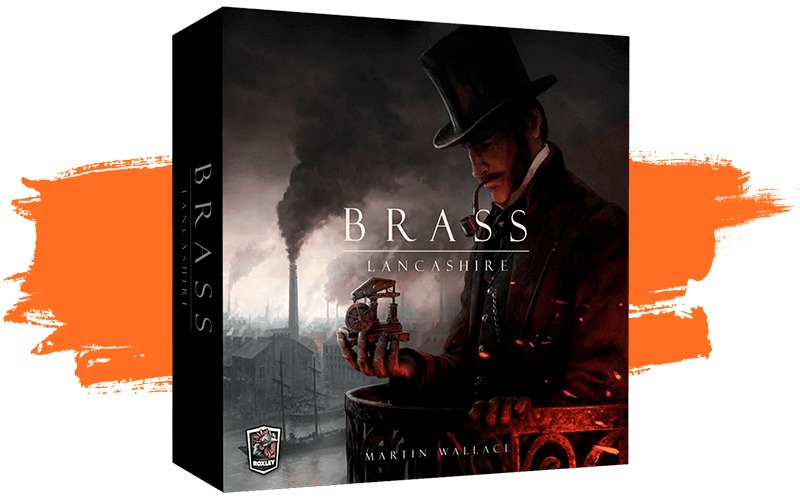 ---
Players: 1 to 4
Weather: 30 – 120 minutes
Hardness: 3.89
Age: 12+
Author: Alexander pfister
Editorial: MasQueOca editions
Games: 1 Game
Genre / Mechanics: Eurogame – Stock Selection, Engine Build
Maracaibo, the strategy game for 1-4 players from Alexander Pfister, the iconic author of bestsellers such as Mombasa, Great Western Trail, Port Royal, Boonkale, or Blackout Hong Kong. Maracaibo takes place in the Caribbean during the seventeenth century: several nations are in a constant struggle for dominance of those lands, while they strive to consolidate their political and economic power in the area.
After Boonlake's good feelings (review here), I got the bug to bring another game of Alexander Pfister and I chose Maracaibo. It is quite curious because at first, we were going to play Great Western Trail (the new edition), but putting the new edition in this series of more classic games was difficult for me since it has more changes compared to the original than I expected (we'll talk about these a little later in his review. Also, I have the Maracaibo review pending before the expansion arrives, so we played it again in pairs.
It's the best Pfister game for my taste by far, I appreciate Mombasa and how different it is, but I find it worse closed than this one. The only thing that still does not convince me of Maracaibo is the residual role that exploration has and that it is a part of the game to improve, but all the rest… is exceptional.
---
Players: 2 to 4
Weather: 100 minutes
Hardness: 3.67
Age: 12+
Author: Stefan Feld
Editorial: Cursed games
Games: 4 Games
Genre / Mechanics: Eurogame – Action scheduling, Resource management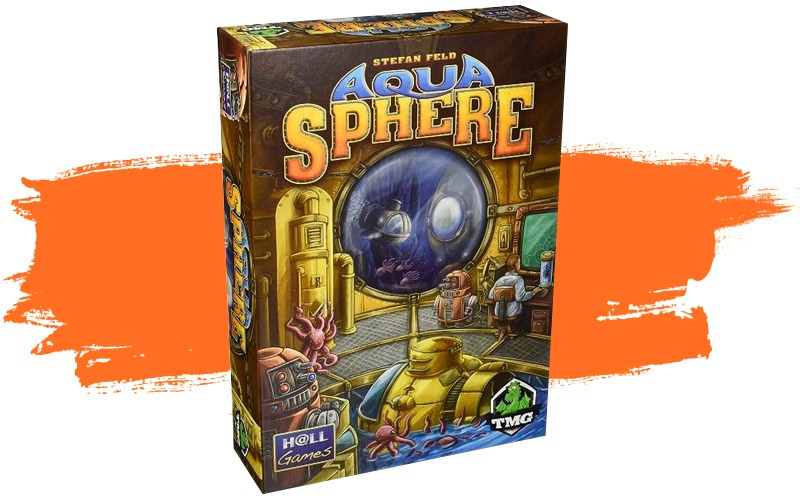 AquaSphere is a scientific research facility, located at the bottom of the ocean, and your expert team (made up of an engineer, a scientist, programmable robots, and several exploration submarines) is focused on gathering as much information as possible.
A Stefan Feld eurogame of action scheduling, with high interaction and hardly any point salad. One of those Feld games that don't know much about the author's way of creating and that's why I love it.
Some time ago I made an entry talking about 10 good games that do not go to the table, without reason on many occasions. Today there are several games on that list (such as Oso Park or Mage Wars) that I no longer like; there is the reason why they do not come out. But what about Aquasphere? I finished the first game and thought, Why have I been 2 years with this bestiality asleep on the shelf?
It scales very well, the actions are fast, it is a constant bloodbath, and it has a majority resolution system and non-repetition control of skill positions that seem like a work of art to me. I know that for many people Trajano is the best Feld and I think it is one of his best games. But there is not a single design by this author that seems so connected, so well spun, and as fun to play as Aquasphere.
---
Players: 2 to 4
Weather: 90 minutes
Hardness: 3.06
Age: 12+
Author: Reiner Stockhausen
Editorial: Arrakis games
Games: 1 Match 2 with the Trade expansion.
Genre / Mechanics: Eurogame – Bag building, Worker Placement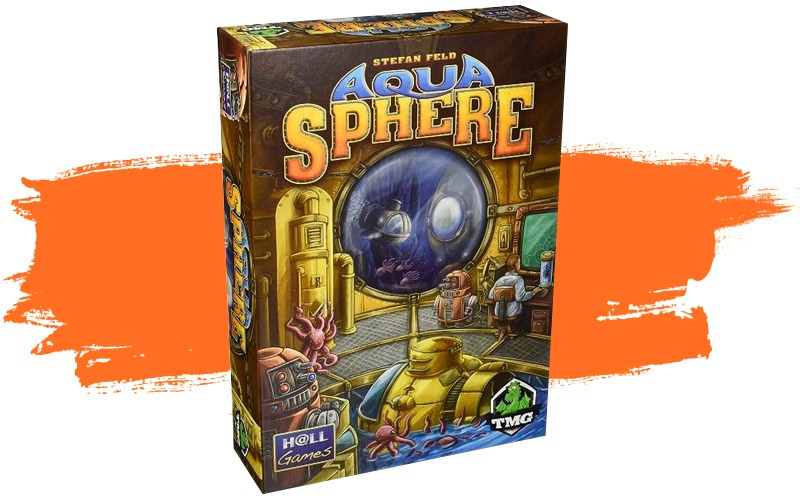 A Eurogame with "Bagbuilding" mechanics and a medium / high difficulty. it improves a lot with its expansion "Commerce and Intrigue". I have never played it with invasion, but it makes me very curious. Orleans is one of those games that is the parent of a "bag building" mechanic and it still seems like a very good game every time it comes out to the table.
With the announcement of the reprint of the base game by Arrakis, this was another of the games that I was encouraged to play again. We did it in a 2-player session with Bitxa and, as always when we play Orleans, we put the expansion into it. I usually do it this way with Commerce and Intrigue. At 3 or 4 I take out the Intrigue board (much more interactive) and if there are 2 of us we use the trade board since both improve the outer board of the base game. I have never played Invasion which proposes to play it cooperatively, but it makes me very curious and it will be one of my purchases this January.
What happens with Orleans, and especially if we only talk about the point guard, is that it is a little step below all the games named in this list; but its expansions give it a versatility that few of the names mentioned here have and its game engine by bag construction makes it tremendously original.
We are in luck with the reprint and this is a good opportunity to complete the game with the expansions if you like the base game.
---