Android TV represents a new area of ​​interest for Google, which in recent months has been dedicating more and more attention to this platform, which is finding space on many smart TV.
And a confirmation of the growing popularity of Android TV comes from the new report State of Streaming by Convivadedicated to the market situation in the fourth quarter of 2021.
It should be noted that this report is based on viewing time to determine the share of each platform and, therefore, its results may not reflect actual sales, while still giving an idea of ​​what people are actively using to watch. the desired multimedia contents.
Android TV is growing in the streaming market
According to the Conviva report, that's right Android TV is the fastest-growing platform with an increase of 42% in the fourth quarter of 2021 compared to the same period of the previous year.
And to get an idea of ​​how important the result recorded by the Google platform is, just think that those of LG and Samsung grew in the same period by 36% and 27% respectively. Roku's growth was less, equal to 12%.
There have also been platforms that have lost ground such as Apple TV (-1%), Amazon Fire TV (-7%), Sony PlayStation (-12%), and Microsoft Xbox (-19%).
Globally the video streaming market has grown by 7% but this increase is not uniform, registering only + 1% in North America and reaching the + 20% in Europe.
As for the European market, the most popular streaming platforms in the fourth quarter of 2021 were in order those of Samsung (20%), Android TV (13%), Amazon Fire TV (12%), LG TV (11%) ), Chromecast (10%) and Xbox (8%).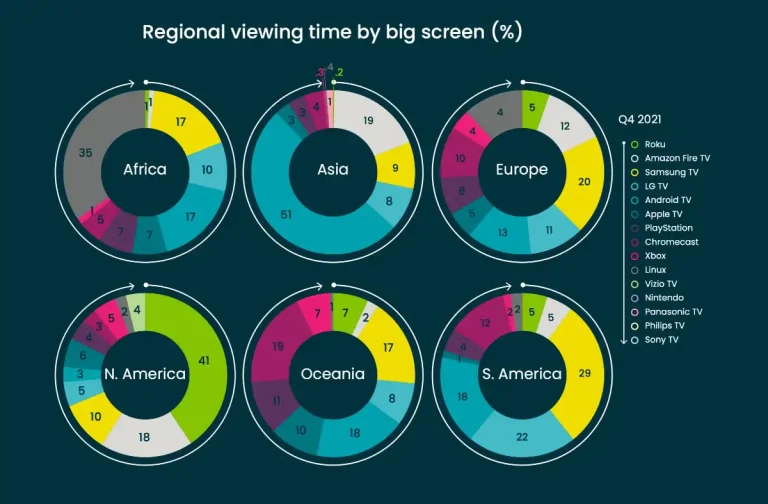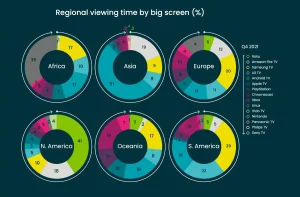 Finally, as regards the type of devices used in Europe for watching streaming videos, TVs (68%) dominate the ranking, followed by computers (12%), smartphones (11%), and tablets (10%). ).
You may also be interested in Netflix news including movies, TV series, and originals