It will be the last "weight" firmware update, Android 11 for ASUS ROG Phone 2, and perhaps most of those who own one would like it receive it more quickly. Instead, the timing has expanded, to the point that the ROG UI based on Android 11 is coming now, with Android 12 already official for a while and with some manufacturers such as Samsung who have already distributed it in a stable version.
A question of different generations and obviously different priorities, which have ensured that ASUS ROG Phone 2 only now received the update to Android 11. The news of the start of the rollout comes from ASUS, albeit "indirectly": on the English portal of the update there is no trace, but the changelog of the build based on Android 11 for ROG Phone 2 was published on the Chinese portal after it the phase closed beta it was launched last September.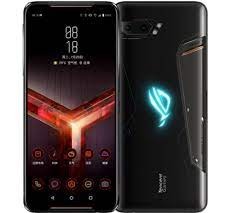 The update to Android 11 for ASUS ROG Phone 2 carries the build 18.0210.2111.160 and XDA reports that the rollout has been started Tuesday. The changelog that accompanies it is essentially that of Android 11, to which are added the few innovations dedicated to the Taiwanese manufacturer's interface such as the restyling of the ROG UI which in this way should assume the same features as that of ROG Phone 3 and ROG Phone 5.
We still have no reports on the launch of the rollout also in Italy: should you have any, please let us know in the comments.