There are those who are very enthusiastic – see El Salvador – there are those who are totally against it – see China – and there are those who want to use lead feet, defining clear rules before the private interest prevails over the public one. And, the latter is the case not only of Russia which has been discussed recently but also of India. What are we talking about? Of cryptocurrencies, obviously.
For some time we have been talking about the pros and cons of an (economic) world ruled from digital currency, free from limits, and considered by many to be the true voice of the free market. Precisely in India, there is the idea of ​​Lakshmi, a state alternative to the very private Bitcoin. However, recently in the country – one of the most important world economies – the ban on everything that is cryptocurrency has returned.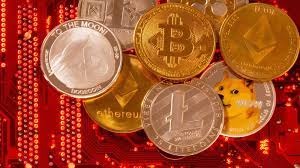 From the Bitcoin City that will rise on the slopes of the Colchagua volcano to the concerns about the effective effectiveness of the digital currency, the step (not) is short, and governments are looking for compromises to meet the growing crypto-demand while ensuring control of the financial situation. A conservative decision could soon arrive from India, which among the projects of the government led by Narendra Modi is also to create a "facilitation framework for the creation of the official digital currency which will be issued by the Reserve Bank of India".
However, it is specified that the intention of the Indian government is to give impetus to the cryptocurrency, but not at cryptocurrencies: in other words, digital currency yes, as long as it belongs to the state. And therefore no space for all the other solutions that are currently revolutionizing the financial world – and the web, for better or for worse: no Bitcoin, no Ethereum.
the bill also seeks to ban all private cryptocurrencies in India, allows some exceptions to promote the underlying technology of the cryptocurrency and its uses – from "The Cryptocurrency and Regulation of Official Digital Currency Bill, 2021