The first two episodes of Hawkeye are available from yesterday on Disney + and there will be time to evaluate the overall result. A constant in the series about Hawkeye / Clint Barton and Kate Bishop, his promising heir, is already evident, however. THE protagonists seem to have a soft spot for smartphones by Google. In the little less than two total hours of the first and second episode, the Pixels appear frequently.
NOTE: Some frames and passages included in the article contain spoilers.
A well-orchestrated and even coherent product placement compared to previous Marvel productions, given that even in Avengers: Endgame Barton used a Pixel 3. Evidently, he hasn't changed tastes in the two years that separate the events of the film from those of the new series – probably not it is the exact same device, given how the story of Endgame ends, but the model does not vary (broken and repurchased?). To be precise Barton uses a Pixel 3 in Just Black coloring; the user interface is not the stock Android one, but it has been remarkably "customized" – a cinematic gimmick often used to make storytelling elements more immediately noticeable.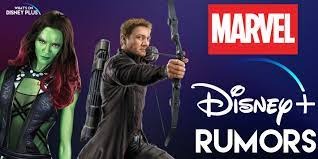 And apparently, Barton's wife also likes to stay in the Google home, she always uses a Pixel 3 in light color (looks like Not Pink, but lighting can be deceiving).
The characters change but not the tastes: Kate Bishop and her mother are filmed on multiple occasions with the Pixel 4: the first a Just Black model …
… the second uses the Google smartphone enclosed in a gray fabric case. All in all, even this choice can be considered consistent with the narrative, the best model for the richest. Joking aside, the shooting of Hawkeye began at the end of 2020 and ended in September 2021. It is possible that some "props" have been replaced with something more recent in the course of construction.
Details of any collaboration between Google and Marvel / Disney are not known. It is not known if there are actual agreements to promote "the Google ecosystem" so much.
What is certain is that these are very present messages – and we are still in the first two episodes – even more insistent than the attempts to promote the Disney brand in the series (we find it in a passage of the second episode). For now, fans of Google smartphones have a new arrow in their bow – to stay on the subject – to shoot in disputes with friends over which smartphone is the best (if an Avenger also uses it …).