Losing access to your account Facebook and not having a chance to get immediate assistance is one of the platform's worst drawbacks. Fortunately Half has decided to patch this up, along with several improvements for creators, but let's go step by step.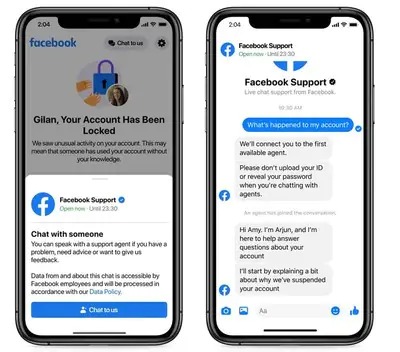 Support chat for locked accounts and new features for upcoming creators
Yesterday, the blue giant announced that it has started testing chat support for some users and creators whose accounts have been blocked. The test, available for a small group of users worldwide, it's only enabled for those in English.
As stated by Meta, it will initially focus only on those whose access has been revoked due to unusual activity or violations of community standards and will be offered initially only on mobile devices. In addition, creators who live in the US then have the opportunity to quickly access problem solutions such as payments or questions about new features, through a site and a dedicated support chat.
Also for creators, Facebook has made available new controls for moderating comments. They will be able to block comments based on keywords, and automatically hide all those containing Images or connections, which will be accessible in a dedicated and private area. This will also apply to live broadcasts, where you will also have greater control over certain comments including vulgarity, which can be delegated for moderation.
What do you think of these new functions developed by Facebook?