Garmin continues to offer its portable navigators designed for off-roading and has now announced three new navigation devices that are joining the Tread series. That they are tools devoted to naked and raw off-road vehicles can be understood not only from the software but also from their aesthetics that it brings as a dowry a sturdy shell, waterproof and dustproof. In short, the new Garmin products present themselves as the true companions of all off-road driving enthusiasts.
Therefore, among the new entries Garmin Tread SxS Edition which has a large 8-inch screen and is designed for a constantly growing category, that of Side-by-Side (SxS), better known as UTVs.
But there is also the Garmin Tread LX Overland Edition, which is offered in two versions with 8-inch and 10-inch screens and is instead dedicated to the more extreme world of Overlanding, that is the activity that allows us to cross long distances off-road.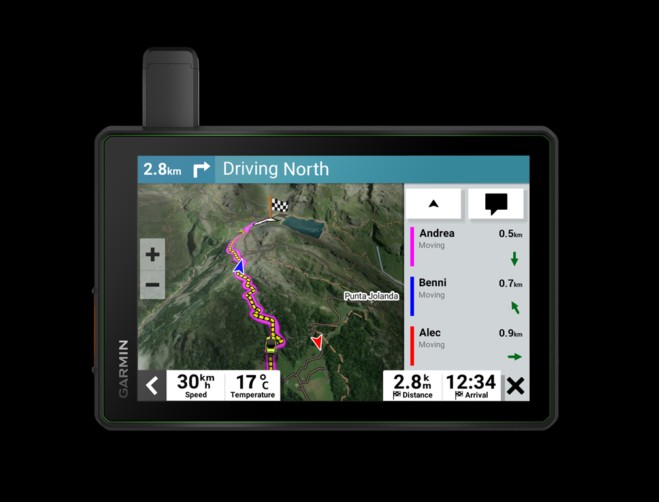 Both feature touchscreens designed for use with gloves, a new turn-by-turn navigation system, and the inReach satellite technology for communication and for assistance requests, in addition to the Group Ride Tracking function that allows you to always stay in contact with other riders.
We are thrilled to offer enthusiasts of the most incredible off-road categories the best in navigation technology available today, with products that add to our already established Tread family – he said. Stefano Viganò, CEO of Garmin Italy. – Adventure and off-road lovers now have the freedom to travel and explore in peace and safety thanks to the inReach satellite communication technology, which allows them to always be in contact with friends and family even from the most remote areas of the planet, to the brand new Trail Routing and the Group Ride Tracking function, to instantly monitor the position of your travel companions.
The new Garmin Tread LX Overland Edition has been selected as the winner of the CES 2022 Innovation Awards and together with the Tread SxS Edition, it presents itself to the public with prices between € 1,299.99 and € 1,499.99.