The data of the new AGCOM Communications Observatory, relating to third-quarter 2021, available from today December 29th, show the trend of the mobile and fixed telephony market in Italy updated to September of this year.
The number of SIMs, data consumption, and Iliad users are growing
The trend, with the data available on the AGCOM website and which includes the period from July 2021 to September 2021, shows an annual growth of SIMs of +1.7 million which therefore reaches 105.8 million. Specifically, the M2M SIM has grown for just over 1.5 million, while those Human (i.e. those that involve human interaction such as voice only, voice plus data and data only), have risen for 150 thousand units on an annual basis, and for just under 250 thousand compared to last June 2021, coming to 78 million SIM cards.
The distribution of the Human mobile lines sees the'87% of residential customers while, as regards the type of contract, l'88, 7% is represented by the prepaid category.
Looking instead at the overall lines, that is Human plus M2M, TIM is the market leader with 28.8%, followed by Vodafone with 28.5%, WindTre instead the 24.8%, And Iliad the 7.7%. If instead, we consider only the Human segment, WindTre remains the main operator with 26.8%, followed by TIM with 25.7%, Vodafone with 23.3%, while Iliad reaches 10.5% with a growth of 1.7% on an annual basis.
The use of mobile broadband is also growing with an average monthly data consumption from the beginning of the year estimated at 12.3 GB per month, up by 29.3% compared to the same quarter of 2020 while, if compared with the same period in 2017, is quadrupled (2.53 GB / month compared to 12.3 GB / month).
The broadband and ultra-broadband competitive framework regarding the fixed network is coming to an end September 2021, TIM as the major operator with 42.2%, followed by Vodafone with 16.5%, Fastweb with 14.9%, And Wind Tre with 14.1%.
Access via FTTC and FTTH lines is increasing
Accesses remained stable overall compared to the previous quarter but showed an annual growth of 400 thousand units. Traditional copper lines have shrunk by about 1.8 million (a drop of 9.8 million in the entire period considered in the Observatory), while the lines using other technologies increased by about 2.6 million.
Therefore, copper accesses went from 76% in September 2017 to 29.2%. At the same time, accesses to technologies that allow advanced performance has increased. An increase in FTTC lines of 1.1 million on an annual basis and of 6.5 million in the whole period, while the accesses FTTH have grown by over 800 thousand units and, at the end of September 2021, they exceeded I 2.4 million.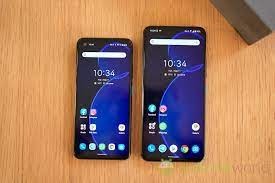 Even the lines FWA (Fixed Wireless Access) have an increase, albeit more attenuated, coming to touch 1.7 million with an increase of 239 thousand units in the year. This is evidenced in a noticeable increase in performance in terms of speed, with speed lines equal to or greater than 30 megs which have reached the 75% of the overall broadband lines. As for those with performance above the 100 megs, they pass from 16.5% to 59.4% of the total.
These increases go hand in hand with those of volumes, which see average daily data traffic of the first 9 months of 2021, an increase of 21% compared to the same period in 2020 and even 74.9% compared to 2019.
Correspondingly, the unit consumption data for broadband line show an increase driven by the continuous and progressive diffusion of video streaming services estimated at just under 17% in 2020 he was born in 64.2% against 2019.
For those interested, the complete document is available on the AGCOM website.
You may also be interested in: The use of the internet is growing, but there are still many digital excluded