In the last few hours, the Chinese giant Huawei has confirmed that it has fixed one conference for the presentation of its next flagship phone. The date to be marked on the calendar is that of December 23, 2021, where Huawei is expected to unveil a new range of high-quality products.
The event is set for 08:30 CET (Central European Time) and presumably, there will also be the new folding of the Chinese brand. Huawei has in fact shared a teaser of the aforementioned device, of which we do not know much at the moment.
What to expect from the new Huawei P50 Pocket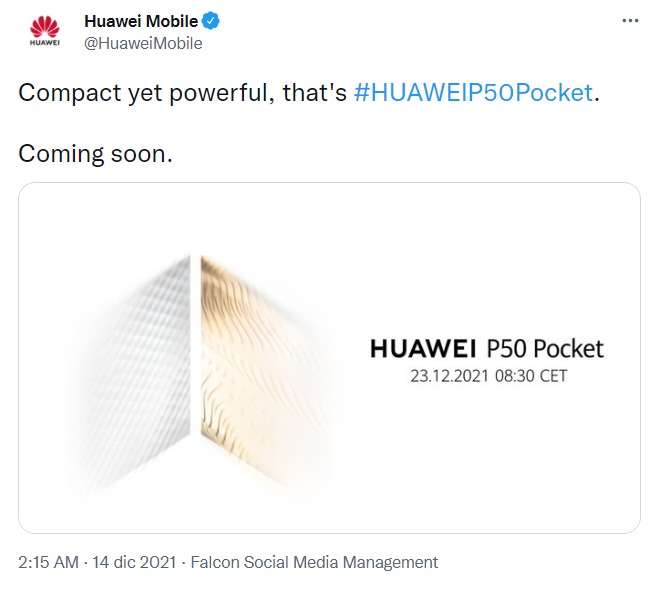 As can be seen from the image above, the new folding device of the Chinese house will be called Huawei P50 Pocket, a name that recalls the design with which it will be launched on the market. According to some rumors, it seems that the design of the rear cameras will recall that of the P50 with a double ring, this time, however, only one should contain the photographic compartment, while the second will house a display for notifications.
Huawei Watch D will also be presented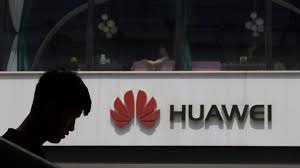 In recent days, there have been several leaks about the next smartwatch of Huawei, several photos allowed us to admire not only the sales packaging but also the design and some functions. Thanks to the leaked interface images and the usual rumors, we are now almost certain that the device in question will be equipped with a system for detecting blood pressure. It is clear that Huawei intends to raise the bar compared to its current line of smartwatches.
At the moment, therefore, this is what should happen on December 23, but it cannot be excluded that Huawei has other surprises in store for its community of fans, perhaps presenting some devices we do not know anything about at the moment.