The Hymn Day has been days that Oppo dedicates to innovation and what's better than a new pair of smart glasses to innovate?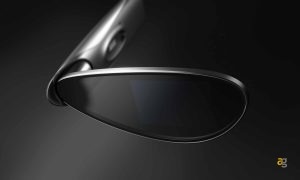 Let's start with them, smart eyewear second Oppo. They are equipped with a Spark microprojector entirely developed by OPPO, a state-of-the-art micro-LED, and a special diffraction optical waveguide display. The OPPO Air Glass allows for four different user interactions through touch, voice, head movement, and hand movement, allowing users to have faster and easier access to the information they need.
The design is monocular, demonstrating the fact that we have chosen to focus on minimalism and lightness. The intent seems to be to offer a product that is simple to use, intuitive and unobtrusive on the face. The weight is in fact 30 grams. The lens has a design inspired by cicadas' wings while the side body integrates a touch bar for controls.
The heart of these Air Glass is represented by a Qualcomm chip, lo Snapdragon Wear 4100 while at the center of the display system of the OPPO Air Glass there is the Spark microprojector internally developed by OPPO. At just 0.5cc in size, comparable to that of a coffee bean, it is one of the most compact projection systems in the industry. The projector features a CNC metal casing with a glass lens module to provide better heat dissipation and stability. The projector is powered by a Micro LED state-of-the-art, with a brightness of up to 3 million nits.
The OPPO Air Glass adopts a custom-made optical diffraction waveguide, supporting two display modes – 16-level and 256-level grayscale – and can provide up to 1400 nits of average brightness,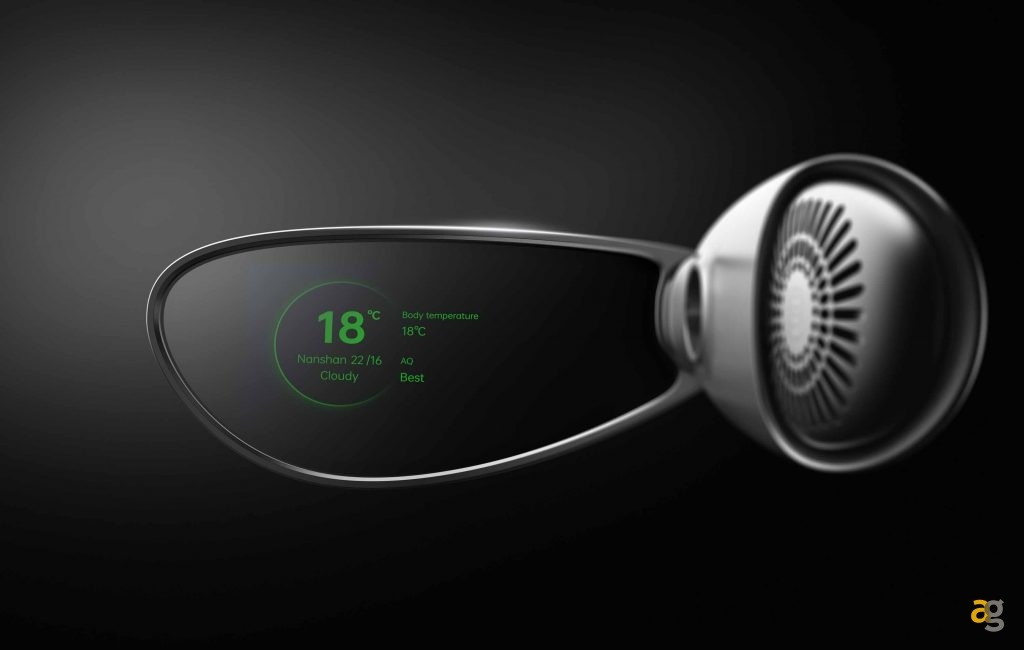 In addition, two layers of sapphire crystal enclose the waveguide on both sides, providing protection with improved transparency. OPPO Air Glass is designed to be accessible to as many people as possible, including users with problems like nearsightedness and farsightedness. The glasses are available with two different types from the frame, a silver "half-frame" frame, and a black "full-frame" frame to best satisfy users requiring corrective eyewear. Both colors are available in two sizes.
They support four methods of interaction: touch, voice, movements of the but no, and movements of the head. When the Air Glasses are paired with an OPPO Watch 2 1, users can also use hand gestures to confirm, cancel and change application tabs. In addition, to give life to a completely new way of interaction, the Air Glasses recognize head movements, for example gently nodding or shaking the head can open and close notifications.
About the availability, for the moment we can only say that the launch of the OPPO Air Glass is scheduled for the first quarter of 2022 in the mainland Chinese market. The device will be available in two colors, black or white, along with two accessories for the frame
customized.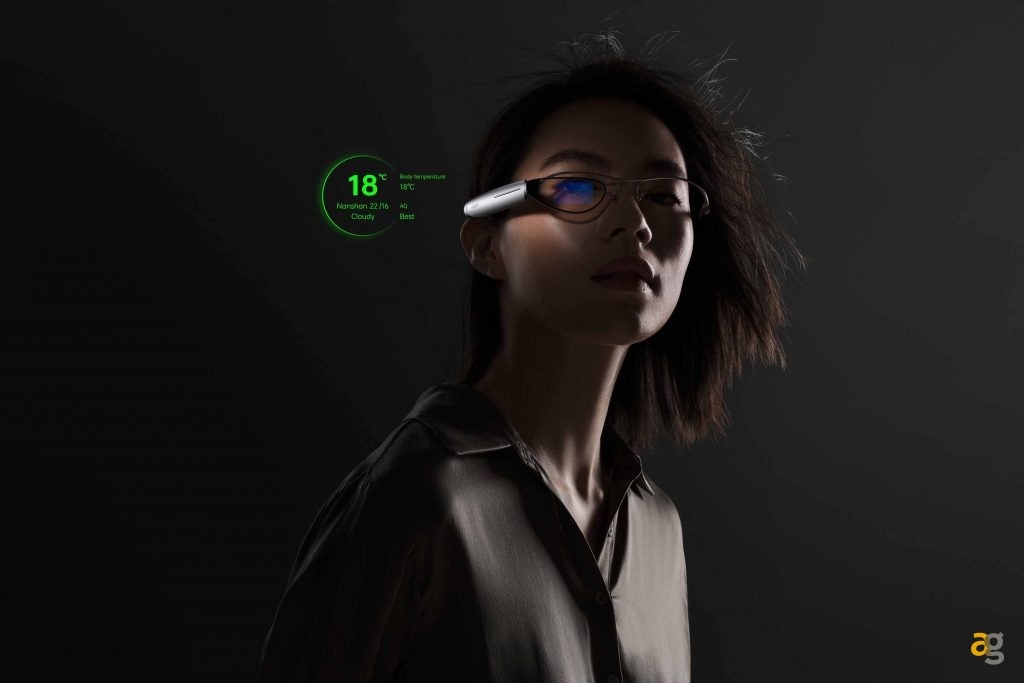 Oppo focuses heavily on the photography sector and had already seen the excellent photographic performance of this year's Find series. Now, however, he raises the bar even more and to do so he decides to go deep into the hardware by creating a proprietary NPU.
What's an NPU? The abbreviation stands for Neural Processing Unit, a real additional chip that combined with the "classic" ISP we know, that is the processor for image data acquisition, should improve its performance considerably. For example, it will be possible to process RAW images in real-time and shoot in 4K video night mode and have a live preview.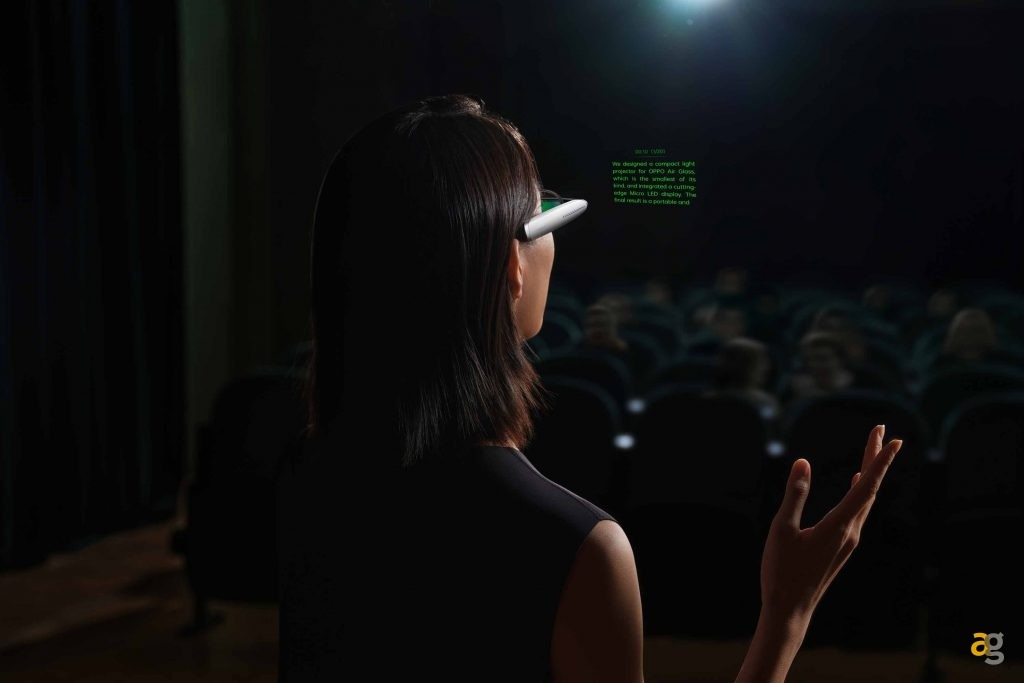 MariSilicon X brings together this very new 6nm NPU with a new ISP capable of handling a dynamic range of 20 bits 4 times higher than that of the Find X3 Pro and with a multilevel memory architecture.
MariSilicon X will arrive in the first quarter of 2022 aboard the series Find X and we will finally be able to discover how much these innovations can be perceived in practice!