Adam Mosseri, chief executive of Instagram, will testify for the first time before the United States Senate as part of a series of hearings related to online safety for children and adolescents. According to New York Times, Mosseri's hearing will be held in the week of 6 December.
Mosseri agreed to testify under oath following a request from Senator Richard Blumenthal, who also chairs the hearings, made in a letter also sent to Facebook CEO (now Meta) Mark Zuckerberg. The Instagram boss confirmed his participation by posting a video in response to the news released by the media.
I will talk about these issues with Congress soon enough. These are important issues, but we all have shared goals. We all want young people to be safe when they are online.
These hearings follow the investigation made by the Wall Street Journal which, based on internal research done by Facebook itself, had demonstrated the company's awareness of the damage caused by its platform to younger users, especially girls.
In recent weeks, Instagram has however begun to implement functions to protect young users for the most part. These include the decision to make teen accounts private by default and to limit ad types.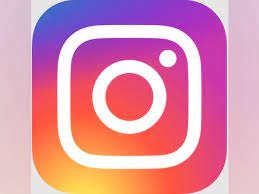 Mosseri's hearing will follow those of Facebook's global head of security, Antigone Davis, who had nevertheless proved reluctant to answer the direct questions asked by the Senate, and to that of Frances Haugen, a former employee in charge of the product who became a major accuser by leaking thousands of internal documents also known as "Facebook Papers". Haugen, in her hearing, had stated in the Senate that "Facebook has always been more concerned with profits than with user safety. "
In the letter sent to Zuckerberg and Mosseri, Senator Blumenthal said he was "disappointed" by the fact that the company is never been willing to be completely transparent, belittling, and trying to hide "vital" information about adolescent addictions and mental health.
When I requested specific information about Instagram and teenagers in a letter sent last August, Facebook provided clearly evasive and misleading answers that have now been directly challenged by Ms Haugen.
Mosseri will probably be questioned not only on Instagram algorithms but also on internal research that would demonstrate the tendency in younger people to worsen image problems by increasing states of anxiety and depression.
Senator Blumenthal said executives from Snap, TikTok, and YouTube, who have all testified in a previous hearing, have pledged to offer maximum transparency about their platforms' algorithms. Lawmakers have also heard so far from hundreds of parents and children sharing personal stories.