Samsung is one of the few technological brands that has managed to create a real ecosystem within its devices. Smartphones, tablets, PCs, and wearables not only talk to each other but are able to offer unique features and allow you to interact without any problem even though different operating systems.
These days we have seen a growing interest in the company's wearables and in particular on headphones and watches. The motivation is probably linked to the offers that are there at the moment, thanks to Black Friday and some unmissable promotions also on Mediaworld (see S21 and watch).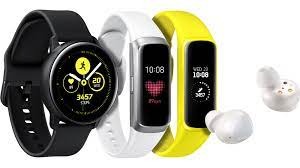 However, not everyone knows the characteristics of the new Watch4, the exclusive version of Android Wear 3.0 present, and the possible interconnection with the various Buds marketed by Samsung. So that's what we're going to do today a special life in which we will talk about Watch4, Buds, and the Samsung ecosystem world in general where we will answer all your questions.
Appointment at 2.30 pm on Twitch or here on the website!
We remind you that the best way to interact with us during live shows is to use Twitch chat (you can find it under the player, don't forget to register).