LG is participating in the "2021 Korea Science and Technology Exhibition", Which will be held from 22 to 24 December 2021 at the Korea International Exhibition Center (KINTEX) in Ilsan: at the event, the South Korean company presents for the first time a power amplifier for the 6G, developed in collaboration with the German Fraunhofer Research Institute.
LG demonstrates what 6G can do
LG used this power amplifier last August in Berlin to successfully transmit and receive data over 100 meters in a straight line, outdoors, using the 6G THz frequency band. This technology uses a frequency band between 100 GHz and 10 THz to provide a data transmission speed up to 1 Tbps.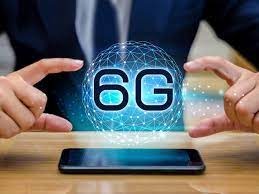 To solve the problems related to the short frequency range and the loss of power in the transmission and reception process, it was necessary to develop a power amplifier. LG Electronics and Keysight Technologies Inc., a manufacturer of measurement and test equipment, also showed "Adaptive beamforming" technology, capable of converting directions based on channel changes and receiver positioning. LG has also introduced the FDR full-duplex system which allows simultaneous transmission and reception across the same frequency band.
When we will see concretely the 6G technology at work? Next-generation connectivity is expected to debut in 2029, with standardization scheduled for 2025. For now, we still have to know the potential of the real 5G: in Italy now there is mostly a sort of "light" version available.
You might be interested in Best 5G smartphones, December 2021 buying guide