Microsoft Launcher is one of the most popular solutions for Android users who want to customize the interface of their device and with the new version of the application some interesting new features have been introduced.
Recall that among the main strengths of the launcher of the Redmond giant is the personalized feed, thanks to which users have the ability to view the calendar, create lists, and perform other tasks with great ease.
What's new in version 6.211102.0.1017440 of Microsoft Launcher for Android
After a long period of testing with users enrolled in the beta program, the Microsoft Launcher development team has decided that the time has finally come to make available to all other users the new features they have been working on for quite a while now. ' of time.
One of the most obvious innovations is the redesigned interface (in particular for the news feed and for the general one).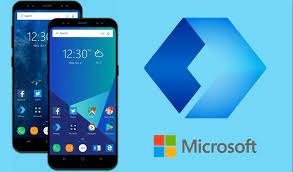 And again, among the innovations reported in the official changelog are the introduction of new filters for the search function (thanks to which users can customize the results) and the improvement of the switch that allows switching between personal applications and those dedicated to their work.
There is, of course, the resolution of various bugs encountered by users in previous releases of the application and the improvement of the stability and overall experience that Microsoft Launcher is able to guarantee.
How to download the latest versions of the app
You can download the latest versions of Microsoft Launcher for Android from APK Mirror, where you will find not only stable versions but also beta releases, with the opportunity to try out the new features studied from time to time by the team of developers of the Redmond giant.