Archived Black Friday and Cyber ​​Monday, Xiaomi today launched the offers of NO VAT WEEK that we showed you this morning. The discounts concern many products of the ecosystem, including the Android smartphones that have been added in these hours: let's go and discover them.
Xiaomi NO VAT WEEK: new offers available on Android smartphones
The offers of the NO VAT WEEK Xiaomi are valid from today, November 30, until December 10, 2021, and allow you to purchase devices of the Chinese brand with discounts of up to 40%. To the products seen this morning we add some others that are worth not leaving behind: here are the new proposals of the Chinese giant.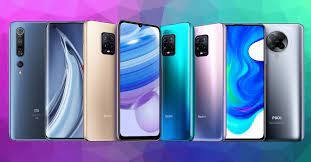 The four offers above do not replace those seen this morning, of course, which include Xiaomi products (including TVs, smartwatches, headphones and so on), Redmi and POCO. To find out all the discounts of Xiaomi's NO VAT WEEK you can consult our article linked above and the site mi.com following the link below.