OnePlus has recently started releasing the update OxygenOS 12 for the OnePlus 9 And OnePlus 9 Pro, withdrawing it shortly after due to numerous bugs. Furthermore, with this update, the Chinese giant had added a heavy limitation to the Google Camera.
OnePlus promises to restore the situation with a future update
All users who used to use the GCam mod on their device, after updating, could no longer access auxiliary cameras like ultra-wide or telephoto. This is very annoying, especially when we consider that using the Google camera mod meant having better shots than the stock app.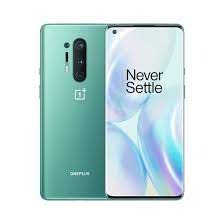 With a community post on the OnePlus forum, the giant announced that it has released a new version of the OxygenOS 12 aimed at correcting all the main bugs reported. He also added, very positively, of has also solved the problem of the cameras which will be implemented in a subsequent update.
"As for the other reported issues, rest assured they are covered in the next update plan as well, such as the autofill feature in Chrome and the temporary lack of access to the Ultra HD 48M / AUX camera on GCam. We will continue to focus our efforts on improving the software experience and will work to address these issues quickly. "
Surely good news that, in addition to making all owners of these two smartphones happy, confirms that OnePlus did not intend to limit camera support.