Expectations for Pixel 6 And Pixel 6 Pro were high: the hope was to find two products with an unprecedented synergy between hardware and software, considering also that in this round there is the Tensor proprietary SoC. Things, however, are different, and the devices arrived at launch with Android 12, yes, but with some too much instability.
Google has already intervened with updates to solve the problems related to the slowness of the fingerprint sensor and unwanted calls that smartphones made autonomously (while the incompatibility with DJI drones remains pending). And now to the list of bugs and malfunctions reported by users, another one is added: not too serious, but still annoying.
In fact, some Pixel 6 and Pixel 6 Pro owners have reported on the Google forum problems related to charging using some cables and/or power supplies. Specifically, at a first investigation it seems to emerge that it is low-quality accessories or insufficient power: and therefore more than a bug we can probably speak of a conservative choice by Google.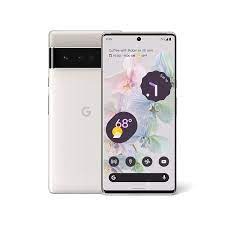 On the other hand, the colossus of Mountain View on a support page points out that the Pixels may not be compatible with some third-party cables and adapters. The knot, however, appears to lie in the support for the standard Power Delivery (PD): if this is missing, then no reload.
At the moment the boundaries and proportions of the issue are not yet clear: however, the clues seem to lead to a deliberate choice to protect the device. On the other hand, the fact that as the new market trend dictates, Google Pixel 6 and Pixel 6 Pro also arrive without a power supply in the box leads a certain number of users to use the accessories already available: and it is inevitable that a percentage (even a significant one) of these may prove to be of insufficient quality to be able to satisfy the necessary requirements.
After all, less experienced users aim above all to save money and to see if the shapes of the cable and the port on the device match: in the absence of a power supply supplied by the manufacturers, confusing situations like this could become more frequent in the future, and not only concern Google.