After the announcement last March and an initial period of availability only in some countries, finally, Rocket League Sideswipe is available for iOS and Android around the world. Psyonix Studios, which in the meantime has been bought by Epic Games, therefore brings to mobile the mix between cars and football that has conquered millions and millions of players over the years.
The title, which is free to play and aims for monetization on customization options, offers 1 vs 1 or 2 vs 2 challenges during which you have to move your vehicle on the pitch, using it to throw the ball into the goal or basket. opponent. Like Rocket League, in short, with the huge difference that in this case the gameplay from 3D has become 2D, thus resulting in a set of more immediate and manageable commands through the virtual controls placed on the screen of a smartphone.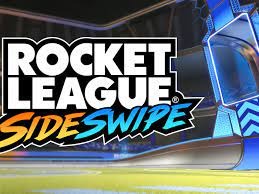 Basic mechanics aside, the game will include the usual division into Seasons, with a Pass available for the most passionate players, and a whole series of elements that can be customized: new car models, liveries, details such as wheels, ailerons, and so on.
This is obviously a start for a title that will most likely be able to immediately capture a large slice of users, but then it will have to prove sufficiently deep to keep them active over time. We will follow in the future how this new iteration of the brand will develop.
Meanwhile, Epic Games has brought the retro cloud gaming platform Antstream Arcade to its Store with over 1,000 games from the past available.