The latest rumors are clarifying the reason why the Redmi K50 has been talked about for some time but not even the shadow of the official: Redmi seems willing to use one of the new generations MediaTek chips on at least one of its smartphones with a high quality/price ratio. Density 9000, the spearhead of the 2022 lineup, was announced last week, and according to the latest rumors it is destined to equip the Redmi K50 Gaming.
The Xiaomi group company is therefore ready for an important leap forward compared to the previous generation, presented in April with the Density 1200 in the control room: the latest rumors describe the Density 9000 as a very powerful chip, able to hold its own in the benchmarks to what should be (or should have been) the flagship chip for 2022, the Snapdragon 8 Gen 1.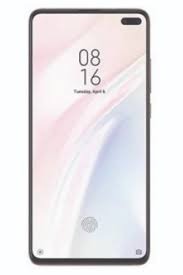 Thus the interior design by Redmi K50 Gaming should be slightly different from that of its predecessor, by virtue of an enhanced cooling system to cope with the higher performance of the Density 9000, which consequently should generate more heat. Chip aside, according to Digital Chat Station Redmi K50 Gaming will have one camera 64 megapixels main, and one battery from 5,000 mAh, two specifications that still characterize the current K40 Gaming (or Poco F3 GT).
The news of Redmi K50 Gaming, or at least those expected for the moment, will concern the display, which will no longer have the slight curvature at the edges but will be flat, and which will integrate the fingerprint reader that on the current product is placed in the on and off button. As for the possible debut of the Redmi K50 range, there are still no precise indications, but it could follow the times of the predecessor thus debuting in April 2022, which is also consistent with the indications given by MediaTek on the availability of the new Dimensities: "by the end of the first quarter of 2022", it was said.