Rolls-Royce seems to be on the verge of kicking off-road tests of his first electric, the Specter. An early prototype was the protagonist of a series of spy shots. The car appears to be the same as seen in the official images of the English brand shared at the time of the presentation. This time, however, there is the possibility of being able to better observe the car although it continues to present a certain level of camouflage.
The Specter, therefore, will be a two-door GT with similar proportions to those of the current Wraith which it will probably replace once it officially debuts. While there are similarities to the Wraith, technically the future electric will be very different. In fact, like the more recent Phantom, Ghost and Cullinan, the Specter also rests on the Architecture of Luxury platform which will also be used for all future models of the English brand, both battery and endothermic. Looking closely at the front, we see that the car appears to have dual headlights, a feature that we will also see on the new BMW XM and the future BMW 7 Series.
Although the images show a prototype, the stock version shouldn't differ much. In fact, at the time of the announcement of the first Rolls-Royce electric, the CEO Torsten Müller-Ötvös had highlighted that the prototype faithfully represented the future production car. The British brand will conduct a substantial test phase to verify that everything is perfect before launching its first battery-powered car on the market.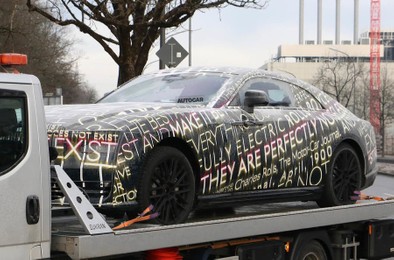 The goal is to get to travel about 2.5 million km in all conditions. Thanks to these new images we can get a further idea of ​​the design that this car will have. Nothing is known yet, however, regarding the technical specifications. No details have leaked regarding the motors and batteries. For the moment, we continue to speculate on the possibility that Specter can use the same powertrain as the future BMW iX M60 which should reach a power of about 600 hp (441 kW).
Therefore, it would be a power capable of guaranteeing the car performance similar to those it would have with the V12 engine. All this with the added advantages of electric motors in terms of silence and comfort. Specter will be built at Goodwood and will arrive in the course of 2023. Finally, remember that Rolls-Royce aims to become a purely electric brand since 2030.