As happens every year during this period, Samsung has unveiled some of the projects developed within its C-Lab, a prototype incubator launched a couple of years ago to support start-ups; the news will also be visible to visitors to CES 2022.
One of the most interesting is undoubtedly ZamStar: it's about a combo consisting of a smart guitar and smartphone app designed to help those who want to learn to play the instrument but also for those who want to collaborate with other musicians around the world. The basic idea is that it is possible to play your part on the guitar, add effects and then synchronize it with other musicians globally, a bit like what happened with those digital duets born during the most rigid phases of lockdown.
So, collaboration but also didactic: the guitar has an LED keyboard that lights up according to the songs, thus suggesting to those who try their hand at the instrument where to put their fingers. Not a completely new concept, but interesting from the point of view of the combination.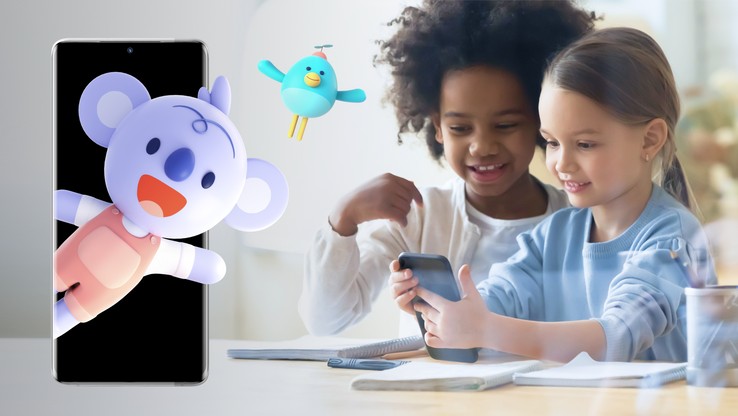 Another noteworthy novelty is Piloto, what Samsung calls "an AI solution that helps children develop appropriate smartphone usage habits". Practically, a means to teach children the ability to self-regulate in the use of electronic devices; if it works, it could also be interesting for adults, given for example that some social networks such as Instagram have even launched features dedicated to self-regulation of usage times.
The parade of previews of the C-Lab closes with a system called Innovision and is dedicated to the little ones: it serves to detect suspicious symptoms that could be traced back to strabismus of children and in general to monitor the development of their visual skills. In addition to these internal projects, Samsung's C-Lab also supports nine start-ups including one that proposes a solution for biometric recognition of animals under the name of Petnow.
All these projects will be visible at the stands of CES 2022, to which it seems that Samsung for the moment seems to have confirmed its presence, unlike some other brands such as Google, Lenovo, Intel, Amazon, and Meta that have already announced their defection.