Meta has a plan in mind, ambitious and capable, over time and should it work, to radically change the foundations of Mark Zuckerberg's company. According to Bloomberg, the project will require a lot of money but also the best talent in the technology industry, which is why it has hired around 100 Apple engineers in recent months. The Cupertino house, however, would not have stopped to watch, returning the favor in some cases but also offering around 10% – 20% of its employees in certain areas of the company substantial bonuses to ensure that they do not pass over to the competition.
Last week, Apple's managers would have informed a series of engineers of the development departments of hardware, software and not only that they would have received the offer for some bonuses. lump sum disbursed in the form of company shares. The proposal, based on who received it, had an equivalent in dollars ranging from $ 50,000 to $ 180,000, therefore we speak of significant figures even for the (high) standards of Silicon Valley.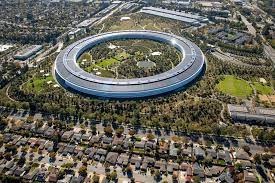 While not an unprecedented practice, the amount of money is unprecedented according to sources heard by Bloomberg, and the discretion with which the employees to whom the offer was chosen would have upset others. Apparently, in Cupertino, the fear is that competition on the one hand and the request to return to the office at least for a few days a week on the other, push more and more workers to look for another port (among other things, a few miles away). distance).
With Apple, Meta, and more are increasingly committed to looking beyond their traditional areas, expanding into the field of virtual and augmented reality, in a large number of devices designed for the home, in the automotive sector and beyond, this type of confrontation is inevitable and similar initiatives will probably be more and more part of everyday life.