Most of the latest rumors about the series Samsung Galaxy S22 it's all about specs and purported design, however, the only model that has appeared in actual images so far has been the Samsung Galaxy S22 Ultra / Note.
Recently a dummy unit of the base model Samsung Galaxy S22 surfaced online in the company of two other models.
Samsung Galaxy S22, S22 + and S22 Note mock-ups are leaking
Images posted by whistleblower Yogesh Brar appear to show mock-up units of Samsung's next flagship smartphone trio. They may seem realistic at first glance, however, the Galaxy S22 Ultra / Note's camera array lacks the rectangular periscope drive.
Aside from that, the images offer a preview of what gamma exponents might look like next to each other.
As suggested by numerous rumors, Samsung Galaxy S22 Ultra / Note adopts a square design and does not have an island for the rear photographic module, but only modules positioned directly on the back of the smartphone.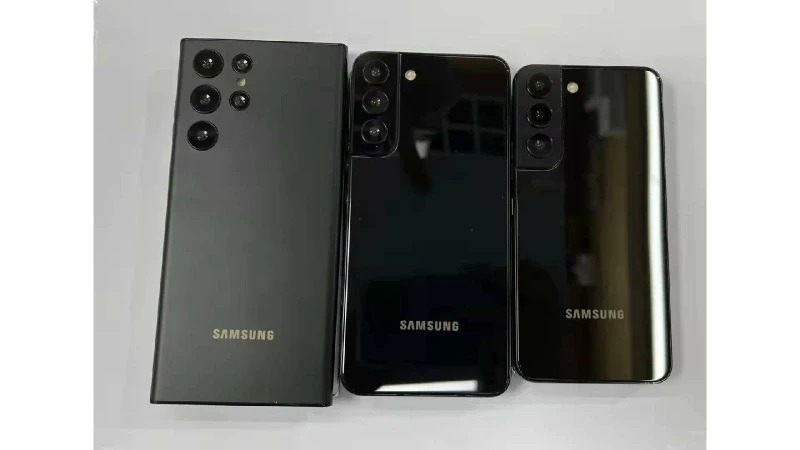 Samsung Galaxy S22 And Galaxy S22 Plus seem to sport a very similar design to their predecessors and feature rounded corners and a glossy finish, while Galaxy Note / Ultra appears to have a matte appearance, in contrast to previous rumors that all models would be made of plastic.
According to previous rumors, Samsung would present the new Galaxy S22 range in February and production is currently underway.