Shikimori's Not Just a Cutie (Kawaii Dake Ja Nai Shikimori-san) adaptation of the manga of the same name Keigo Maki, will be released this year on Crunchyroll, although we did not yet know the official release date. Now, the website of the anime published the first Shikimori's Not Just a Cutie trailer which reveals the premiere date, April 9, 2022, and cast members!
The first trailer of Shikimori's Not Just a Cutie
The anime Shikimori's Not Just a Cutie was born as a manga series written and drawn by Keigo Maki. The manga has been serialized on the website and app of Pocket Magazine Of Kodansha from February 2019 while it remains unpublished in our country.
As for the staff Ryota Itoh (My Senpai Is Annoying) is directing the anime at the Kobo stave with Shōhei Yamanaka as assistant director. Yoshimi Narita (HappinessCharge PreCure!, Our love has always been 10 centimeters apart, My Senpai Is Annoying) deals with the scripts of the series. Ai Kikuchi (Engaged to the Unidentified, New Game!, How Heavy Are the Dumbbells You Lift?) is drawing the characters.
This is the key visual: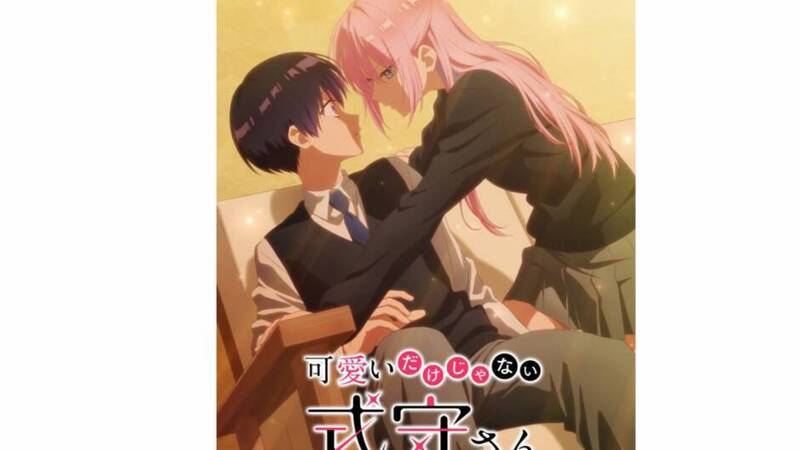 The stars of the anime are: Saori Ōnishi in the role of Shikimori, Shuichiro Umeda in the role of Izumi, Misato Matsuoka in the role of Nekozaki, Rina Hidaka in the role of Hachimitsu e Nobuhiko Okamoto in the role of Inuzuka.
This is a brief synopsis:
Shikimori seems like the perfect girlfriend: cute, fun to be with, sweet when she wants to be… but she has a cool dark side that emerges under the right circumstances. And her boyfriend Izumi loves being there when that happens! A fun and entertaining high school romance with a sassy twist, perfect for fans of Nagatoro-san and Komi Can't Communicate!
Below you can watch the first trailer instead:
We suggest you recover the first volume of the manga Komi Can't Communicate, the anime adaptation of which is available on Netflix with the Italian dub, on Amazon!