Stadia, the cloud gaming platform launched by Google on November 19, 2019, has officially entered its third year of life. The Mountain View vision has not yet had the expected impact, indeed, but the project is still standing. And today the five games that users with a subscription to Stadia Pro will be able to redeem for free starting from January 1st.
In total, the titles are five, and among these surely the name that stands out most is that of Darksiders 3. In addition to the fantasy adventure developed by Gunfire Games and published by THQ Nordic at the end of 2018 (with a version for Switch arriving last September), there is also Bloodstained Ritual of the Night, Shantae Risky's Revenge Director's Cut, The Darkside Detective A Fumble in the Dark And DreamWorks Dragons Dawn of the New Riders.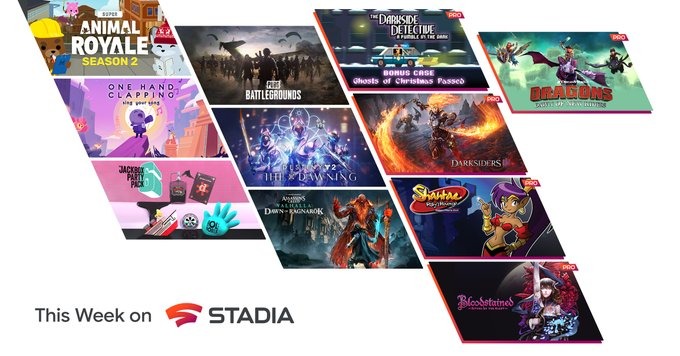 For five new entries in the Stadia Pro catalog, there will be shortly four outputs: on December 24th it will be the turn of Cthulhu Saves Christmas (on the other hand it will no longer be necessary to save Christmas, once it has passed …), on December 31st, instead, with the end-of-year barrels Figment will disappear and on January 1st they will abandon the Street Power Football and Mafia III offers.