Competition in gaming on PC it is getting tighter and tighter, but it seems that the dominance of Steam is difficult to unhinge e Epic Games is learning its lesson at a hard price. It seems in fact that Epic Games Store, the digital store of Tim Sweeney's company, still struggling to engage and reach the expected revenue levels, according to a new document that emerged from the papers of the now-famous legal clash with Apple.
The file in question – which you can find in Source -, shows on page 8 an update of the forecasts made by Epic sui expected revenues until 2024 (in reality we arrive up to 2027, but the forecasts after 2024 are not yet reliable as no agreements have yet been signed for those years), for which significantly lower figures are now envisaged than those previously assumed, even if this is not valid for all the years examined.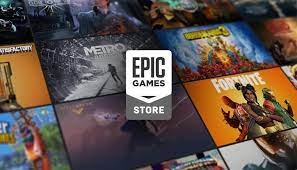 Looking at the years that have ended, it is possible to note that in 2019 213 million dollars of revenues were expected and 233 were recorded, while in 2020 it went from a forecast of 401 million to actual revenues of 358 million. 2021 should mark a modest return to the road (estimated 547 million, expected 574), but the situation becomes particularly negative from 2022 onwards.
For next year, in fact, Epic has lowered its estimates from 744 million to 658, for 2023 from 1,004 million to 748, and for 2024 from 1,177 to 838 million. This is a fairly important downward revision for each of the years concerned, which hints at how the Epic digital store is not managing to break through within the PC community, even net of the strong user acquisition campaign carried out with the initiative that gives away many games every week.
In April, it emerged that the store's business model was a source of big losses for the company, but Tim Sweeney downplayed the issue by defining it as an investment; it will be interesting to understand when this will bear the hoped-for fruit.