Paranoid Android represents one of the Custom ROMs most appreciated by the passionate community of modding on Android. After a period of silence, the development team announced last week Paranoid Android Sapphire 12 Alpha for the OnePlus 8 And OnePlus 8 Pro.
The team has now released builds for a few other devices, including the latest flagship OnePlus, Xiaomi Mi 10, and other smartphones.
Paranoid Android Sapphire Alpha is available for multiple OnePlus, Xiaomi, and POCO devices
According to the most recent posts on the XDA forums, the Android 12-based Paranoid Android Sapphire Alpha is now available for the following devices:
If you have one of these devices you can follow the relevant link to the forum and download the corresponding custom ROM.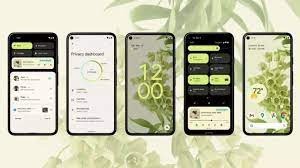 It is worth pointing out that since this is an alpha version, there may be some unexpected problems. Each corresponding discussion includes some information about known device-specific issues, so be sure to check them before installing the ROM, as well as be aware that this is not without risk.
The latest version of this custom ROM is based on Android 12 and packs most of the new features introduced by Google in the latest OS update, it also includes new Hampus Olsson wallpapers, some UI improvements, and more.
Not to be missed: best android smartphones