Xiaomi is not only a smartphone manufacturer but has a large ecosystem on its side that contains numerous other gadgets, some of these products from other brands that are part of the Chinese giant. Among these, there is Yeelight, the leader in smart and non-smart home lighting.
A mini LED for soft lighting at a very low price
Among the latest innovations launched by the Yeelight brand, there is a mini LED for wardrobes, or for soft lighting, which proposes an easy and wireless installation. It is a battery-powered lamp which therefore does not require any wiring is on super offer for only 10 euros.
The very minimal sales package contains only what is strictly necessary for correct use. They will be present with two magnetic adhesive strips, one that will go to the back of the lamp and the other that will go inside the cabinet, or where you want to use the lamp. This will make it extremely easy to place it, as well as detach it and use it elsewhere. Also present in the package are three easy-to-replace AAA batteries.
Like every smart product from Xiaomi, this one is also equipped with several smart features. It is possible, for example, that detect human movements to turn on to the passage of people. This function, which is capable of detecting daylight and then turning it off automatically, proposes a detection angle of 120 degrees with human detection length up to 2 meters away. The light will turn off automatically 30 seconds after the passage of someone, so from also save battery.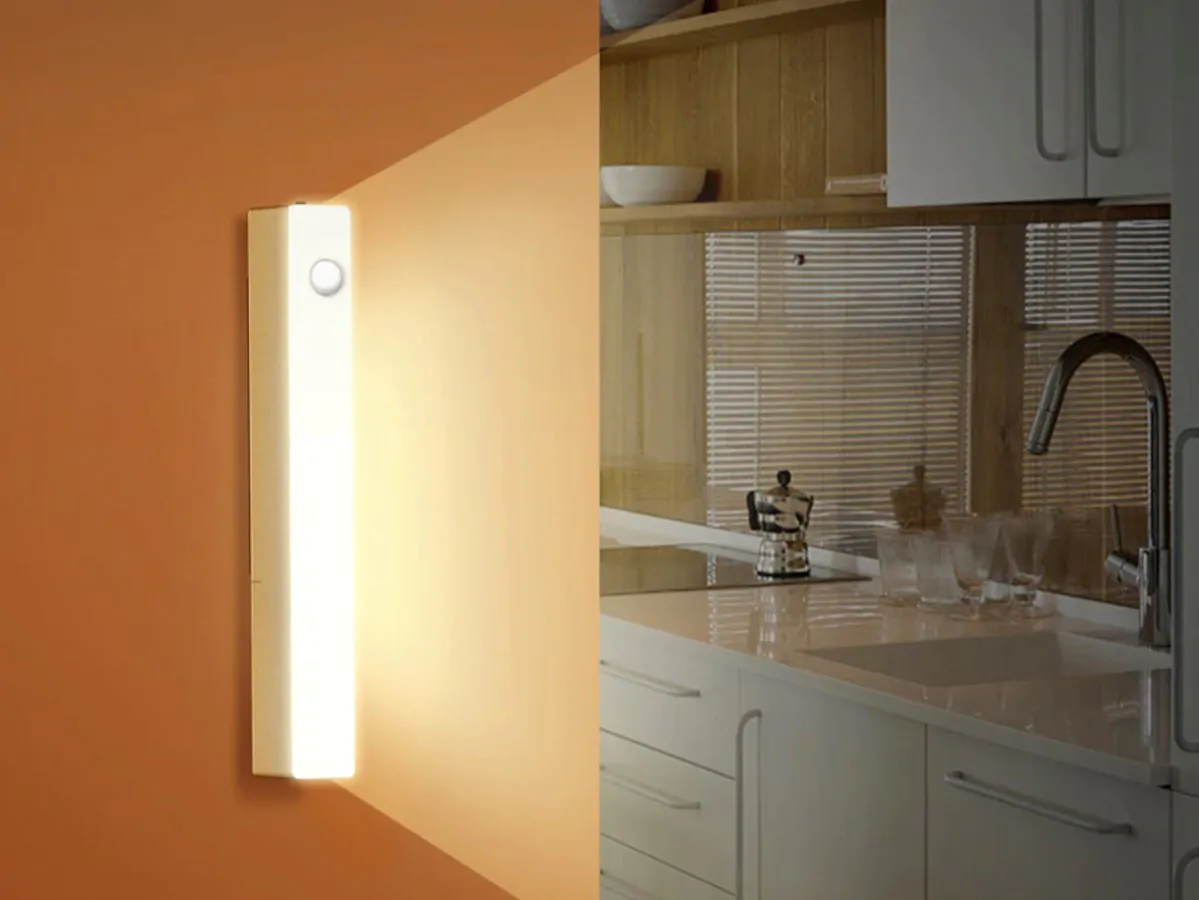 The Yeelight mini LED, as you can see from the photos above, has a soft light, suitable for many corners of the house. It can be used in the bedroom, bathroom, kitchen, but also as a night courtesy light. Right now it's on super offer an about 10 euros and is purchasable through