Take an iPhone 13, a component of an electric car of an iconic brand, mix everything with the effigy of who that brand represents it, and serve everything at a much higher price than the list price of the Apple smartphone. This is, in short, the commercial operation carried out by Caviar, a company with a long experience in the sector of customized smartphones with more or less eccentric solutions, but all very expensive.
In this specific case, to make the iPhone so valuable is a textured aluminum insert which – the company guarantees – was "cast directly from a real Tesla electric car", a Model 3 to be exact. As if that weren't enough, to make the device even more unique, the decoration performed on the metal panel including the Tesla logo, the lines of the electric car, and the face of Elon Musk. In short, for the Tesla & Musk fetishists, there is everything you need. The result is summarized in the images: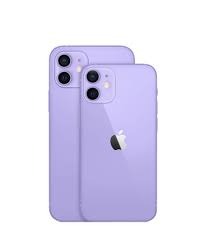 Caviar offers this particular customization for the iPhone 13 Pro and 13 Pro max with storage from 128GB up to 1TB. Prices start at $ 6,760 for the iPhone 13 Pro 128GB and go up to $ 8,380 for the iPhone 13 Pro max with 1TB of storage. High figures e limited pieces: 99 in all. We can at least be consoled by the fact that being collector's items, they will face an even lower devaluation than the iPhone 13 normally sold in stores – which for their part lose less value than previous generations. The final result can be discussed …
De gusto but, but objectively it is one of Caviar's personalizations that falls within the acceptable / andante / stylish. A look that certainly has character, but which is much more discreet than Caviar's 24k gold workings, perfect for exponents of the Russian mafia users who do not spare any expense or even keep a low profile. Fans of Elon Musk, Tesla, and iPhone can connect to the official Caviar website to proceed with the purchase.