Whatsapp continues to work tirelessly on the improvement of this popular instant messaging application and in the past few hours has kicked off the release of a new beta version dedicated to devices Android: we are talking about version 2.22.4.14.
What's new in WhatsApp Beta version 2.22.4.14 for Android
The application team is still working on new features to improve messages that disappear and thanks to this new beta, hidden references have been discovered on a feature specially designed to prevent viewing of multimedia content in the phone gallery when disappearing messages are activated:
In practice, when the changes are implemented in a future update, if the user tries to enable the visibility of multimedia contents, the relative option will not be available for privacy reasons: when the messages that disappear are activated media files will not be automatically saved in the phone gallery.
If you want to see the media files in your phone gallery again, therefore, you will need to turn off the disappearing messages feature.
It should be noted, however, that this does not mean that WhatsApp will prevent you from taking screenshots, as this feature is not supported and is not even in the developers' programs.
There is currently no information on when this new feature could be implemented in a stable version of WhatsApp.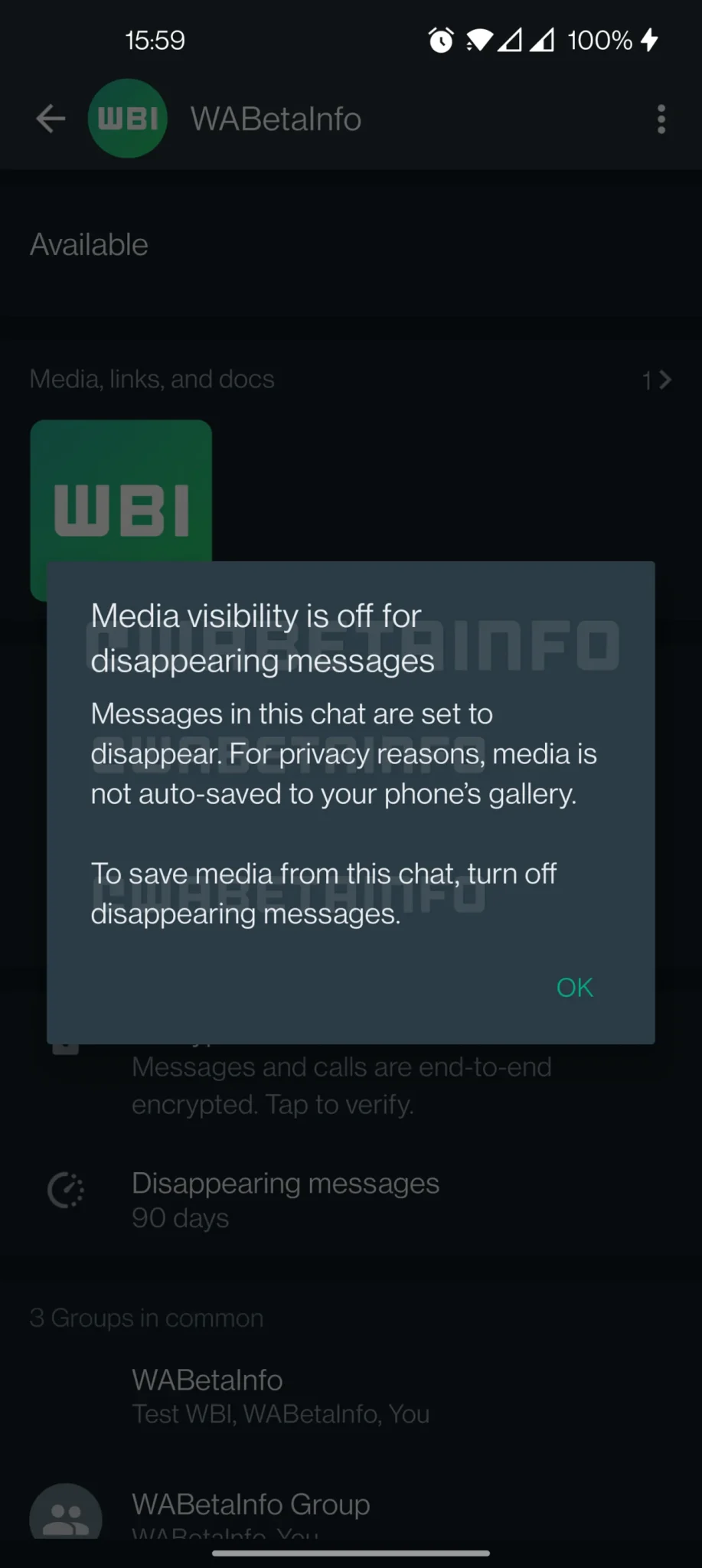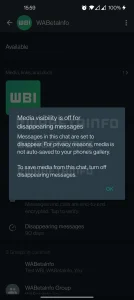 How to download the new beta version of the app
If you want to try the WhatsApp Beta version 2.22.4.14 for smartphones based on the Google mobile operating system, you can do it through the Google Play Store, by subscribing to the beta testing channel (you can find the page dedicated to this program by following this link).
Those who have not been able to sign up for the beta program but would like to try this version of the messaging app anyway can do so by manually installing the relative APK file, which can be downloaded from APK Mirror (find the dedicated page following this link).
Read also: our WhatsApp guides