Whatsapp is developing a function for inserting a reaction to messages very similar to the one integrated for some time in other social networks controlled by Meta, such as Messenger. The first concrete indications came with one of the latest betas of the messaging app and it seems that the work is progressing quickly, according to the latest sightings reported by the always well-informed colleagues of WABetaInfo.
The latest news concerns the screen that will be used to view information on the reactions associated with a specific message: which ones, how many, and who sent them. As you can see from the image below, for each message it will be possible to view a screen that includes a summary icon of the reactions used, how many times they were used, and by which participants in the group chat.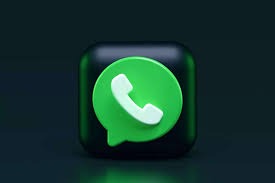 Among the other details that emerged is the fact that each user will be able to send only one reaction and that the emojis to choose from will be 6, although at the moment there is not a complete list yet. Recall that those of Messenger are the heart, the smiley face, the surprised one, the crying one, the angry one, and the thumb up. It is quite likely that the first set of reactions on WhatsApp will also pick up on this list.
In short, it seems that the development of the function is now at an advanced stage and that it could arrive very soon in the public beta version. At the moment there is still no time window for the release of reactions; who knows if we will be able to see them by the end of the year.