The improvement work of the developer team of Whatsapp continues unabated and in the past few hours, new measures have been implemented to safeguard the privacy of those who use this popular multi-platform instant messaging service.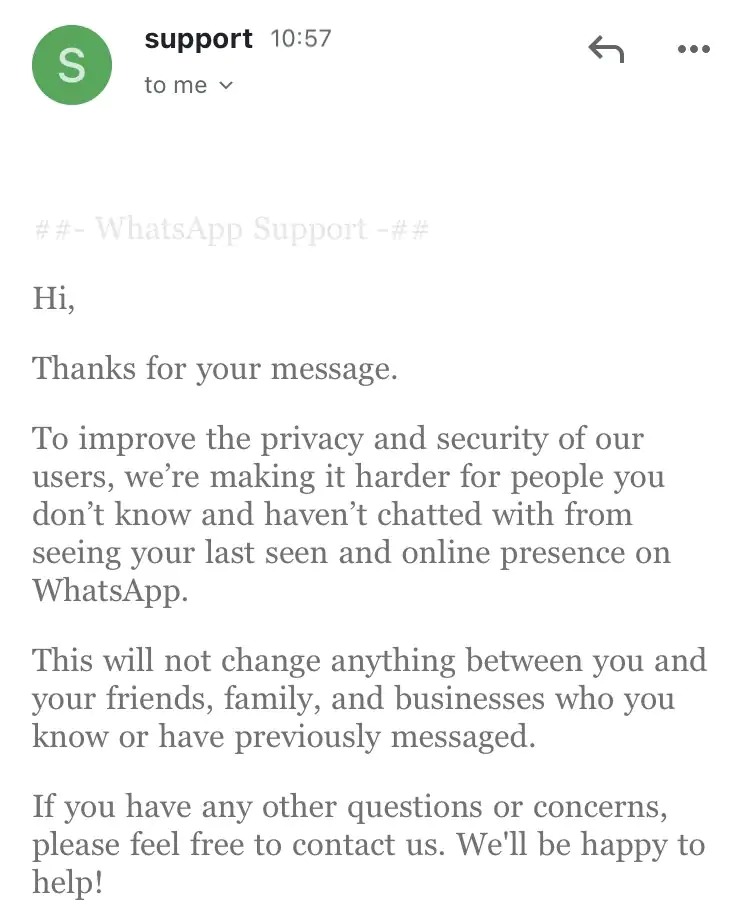 In particular, the novelties activated by WhatsApp aim to protect users of the platform by introducing a measure that prevents unknown contacts with whom one has never previously conversed from obtaining one's last access and online status.
Some users have found this news (not being able to see the last access of some contacts and company accounts) and have asked for clarifications to the WhatsApp assistance service, which explained that it is a new measure that aims to protect the privacy of all users of the messaging service, without distinction between personal or business accounts.
The WhatsApp team was keen to clarify that the changes introduced will have no effect in relations with known contacts (both personal and corporate) or with those with whom there have already been conversations.
If you are wondering what is the reason why the developers of the messaging service have decided to implement this novelty, it probably has to do with the various applications on the Google Play Store that are able to record the latest activities of selected contacts on WhatsApp (apps that are used to "stalk" other users of the popular messaging app).
How to try the beta versions of WhatsApp
Those who want to try out the latest WhatsApp news designed for Android devices can do so through the Google Play Store, by subscribing to the relevant beta testing channel (find the page dedicated to this program  or by manually installing the APK files of one of the beta versions that are released almost every day, which can be downloaded from APK Mirror