The Chinese company with an announcement on the Weibo social network introduces two hardware innovations associated exclusively with its current top-of-the-range, the Xiaomi 12 Pro. Both technologies concern the screen of the device, which may not even arrive in Europe as happened last year with the Xiaomi 11 Pro.
The flagship of the Chinese company Xiaomi 12 Pro was presented last December 28 with an ad-hoc presentation event that unveiled the entire line-up of products: in addition to the top of the range, Xiaomi 12 and Xiaomi 12X were also announced. From the hardware point of view, Xiaomi 12 Pro is one of the most powerful and fluid smartphones in the Android panorama: this is confirmed by the ranking of Master Lu, a popular benchmark similar to AnTuTu and Geekbench which classifies devices based on their use.
Sliding Variable Speed
Today the eyes are instead focused on the technologies deployed for the display used by the top of the Xiaomi range. The first is Xiaomi Smart Dynamic Refresh Rate Technology and allows you to instantly, or almost instantly, vary the screen refresh rate as soon as an operation is detected. The panel mounted on the smartphone is manufactured by Samsung with second-generation LTPO technology, variable refresh rate up to 120 Hz, and a 2K + screen resolution.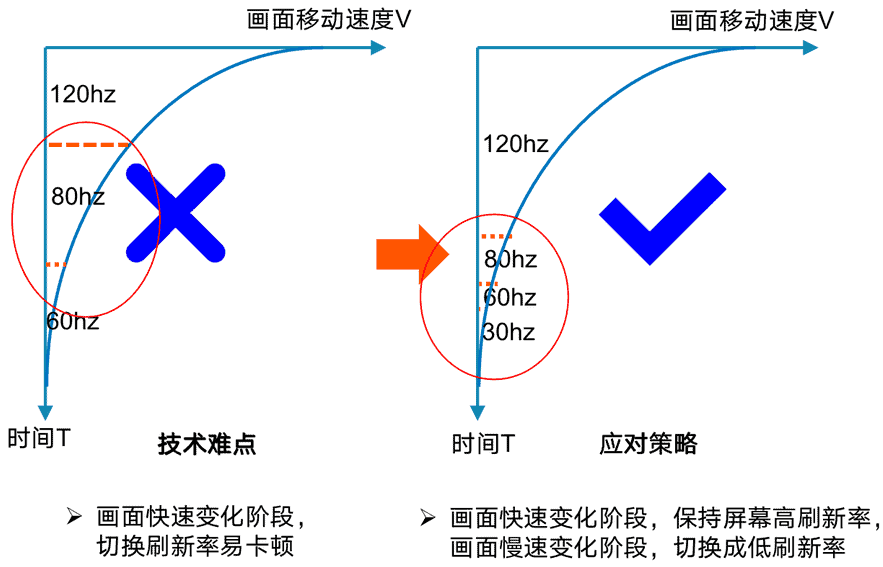 Compared to other competitors, Xiaomi 12 Pro increases the frame rate when using the screen, for example, while scrolling or with a swipe on the interface, when the screen is touched by the fingers. The refresh rate is then progressively scaled following the movement on the screen, down to a 10 Hz refresh rate when the movement is finished and there are no moving elements in the interface. This is possible thanks to the hardware capabilities of the second-generation LTPO displays, but also thanks to the optimization work implemented by Xiaomi software engineers in MIUI 13. Intervening too quickly on the process could cause a feeling of detachment while accelerating the refresh rate too quickly. the delay has no advantage in terms of autonomy.
Natural Eye Protection
The second technology put in place is called Natural Eye Protection and is an evolution of the eye protection mode already integrated into the MIUI software. Usually, the protection takes place through the cancellation or the strong reduction of all shades of blue light coming from the display, known to have effects on health, circadian cycle, and quality of sleep, especially if you use the smartphone just before going to sleep. Xiaomi 12 Pro now treats colors in images differently, trying to reduce the blue component in certain areas without changing the saturation or hue of other color areas. If we trace the CIE color space visible above, we notice that the major blue component nestles between the purely blue (0, 0, 255) and purely white (255, 255, 255) areas: excluding only this region of the color space the colors of the others remain intact, preserving hues and shades.
In this way, as shown in the images, it is possible to enjoy images with real colors even when Natural Eye Protection is active: a considerable advantage if you really can't help but use your smartphone in the evening or in poorly lit places…
You might be interested in Eye problems due to the smartphone: causes and remedies