Xiaomi 12 is one of the most anticipated smartphones of this end 2021: the possible presentation date is 12 December, the day on which the Chinese company should unveil to the public also the 12X variant. Nothing officially confirmed, but the rumors seem to all go in the same direction. For the Ultra However, it cannot be ruled out that more time will be needed, perhaps by the end of the year, perhaps even at the beginning of 2022. For the moment, however, it is only a matter of speculation.
Today's news concern the base model, or Xiaomi 12, and the source is always Digital Chat Station, which yesterday shared important details about the camera on Weibo. Well, the smartphone will be characterized by the presence of a curved display – and curved the display it will also be on all the other models in the range -, and will be equipped with symmetrically positioned stereo speakers, one at the top, the other at the bottom. They were asymmetrical on Mi 11 (opening image), now Xiaomi seems to have opted for a slightly different solution that will bring aesthetic and audio quality benefits.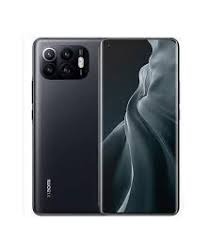 Therefore, the Asian producer seems to be oriented towards giving aesthetic uniformity across the range opting for the curved screen design. However, it remains to be seen whether the individual models will differ from each other in the type of curvature, perhaps limited to two sides on some and extended to all four on others. Waiting for confirmations – or denials – let's be content with the information on the camera: there could be three sensors on the back, one of which is smaller than the first two. This configuration, however, hardly reconciles with previous rumors that Xiaomi 12 would have three cameras, each with 50MP.
As for the other specifications, the smartphone should be based on the new Snapdragon 8 Gen1 mobile platform that Qualcomm will unveil on November 30th and be equipped with an LTPO display with an adaptive refresh rate up to 120Hz with an integrated fingerprint sensor (and with the surface of wider reading than the previous generation). There is also talk of a battery with 100W charging, but here we really enter the dangerous world of rumors.