Xiaomi in recent years it has managed to establish itself as one of the main technological brands not only in China but also in Western markets and the next step to acquire greater autonomy in the smartphone sector could be to create displays at home to use on their devices.
The announcement made in recent days by Tianma Microelectronics, a well-known Chinese display manufacturer, relates to an agreement signed with Xiaomi and which has as its object the creation of a laboratory for the development of new screens.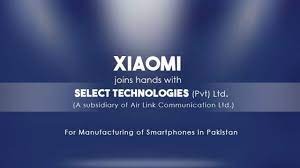 Xiaomi and Tianma Microelectronics join forces
The fruit of this partnership should be their creation of a new series of panels light and thin capable of reproducing high-quality images with low energy consumption.
It is assumed that the focus will be mainly on the development of flexible OLED displays, intended for use in flagship devices and, according to what is learned, this laboratory will work directly with the industrial chain, from mining to refining, in a way that to improve the company's research and development capabilities.
The goal of this partnership is to be able to reduce the development cycle of new technologies and accelerate the mass production of new devices.
The executive vice president of Tianma Microelectronics also announced that the lab will work on more than just smartphone panels, taking care of the development of displays for other electronic devices (However, he did not provide details on which gadgets will be created).
It will be interesting to find out what will be the time needed for Xiaomi to be able to develop the first panels resulting from this collaboration with Tianma Microelectronics and which smartphones will benefit from it.
In the next few days, in the meantime, the Chinese giant has another important appointment: the official presentation of the Xiaomi 12 series is expected.