From yesterday's image, the design of Xiaomi Watch S1 had appeared quite modern and marked by minimalism, but it was a (deliberately) misleading clue: at the time of the "therefore" the Chinese smartwatch showed classic lines, and it is clear that it does everything to resemble an elegant watch, especially in the version with a leather-colored strap and a light-colored (stainless) steel case.
Even the dials of the images delivered to the press are classical, so the models taken as a reference by the Watch S1 designers are clear. Whose display 1.43-inch circular is protected by a sapphire crystal, promoted as more resistant than usual and therefore suitable for a particularly exposed product such as a smartwatch, which consequently needs greater protection from bumps and scratches.
Despite the "peaceful" look, however, Xiaomi Watch S1 can monitor 117 modes work out, offers features dedicated to health, is waterproof up to 50 meters, and integrates NFC for payments on the wrist. The price list for the Chinese market was set at 1,099 yuan, equivalent to the current exchange rate at about 150 euros. It is not clear whether it will also be proposed in Europe.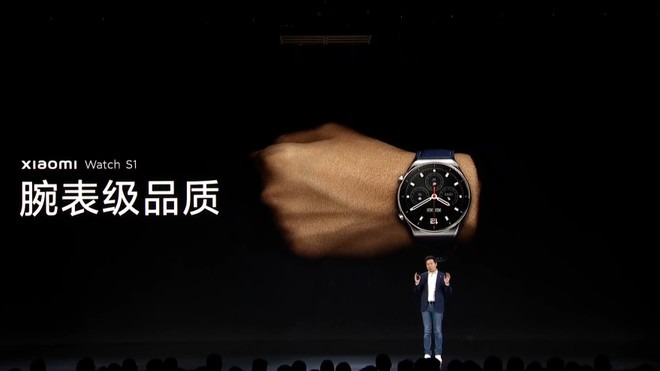 The new generation wireless earphones, Mi True Wireless Noise Canceling Headphones 3 or Buds 3, can muffle surrounding noises by 40 decibels by virtue, it seems, of the active noise cancellation, but due to the faulty translation from Chinese we have some doubts as to whether it is an active and non-hybrid reduction. However, the 40 dB reduction was certified by the Chinese Metrology Institute.
For its new truly wireless earphones, Xiaomi is waving a Hi-Fi level sound and a battery that can guarantee up to 32 hours of operation. The list price for the Chinese market was set at 499 yuan, equivalent to the current exchange rate of about 70 euros. It is not clear whether they will also be distributed in Europe.