Like all smartphone manufacturers, Xiaomi also has its customized interface, the MIUI which is among the most popular in the sector due to the high possibility of customization offered to the user. Inside it boasts a series of pre-installed applications, which allow the user to perform the most varied operations with his terminal. In the continuous path of growth and improvement, an update for the app is now being rolled out Gallery which introduces a handy novelty.
Xiaomi introduces the protective watermark in the Gallery
Thanks to the Telegram channel Xiaomi UI, we have the opportunity to view the improvements made by the Chinese giant to your Gallery application. The most important change is the introduction of the possibility of inserting the protective watermark. MIUI integrates the document scanning functionality within it, offering its users the ability to take a photo and directly transform the framed sheet into a pdf file.
Thanks to the update that brings the app to version 3.4.3.1 it's possible to add a watermark to the text, to preclude the possibility of sharing the file if it is not allowed. To use the new function, once you have opened the desired document, just go to the "Other" button at the bottom right and then to "Protection watermark".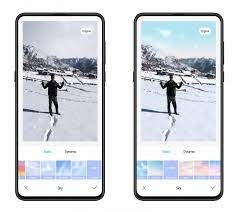 In addition to this interesting novelty, the changelog of the update reads:
Added custom ID card protection watermarks to protect your identity and private information.
Added a media type search tool to help locate your photos more easily.
Added the display of photos taken nearby when tapping an image in the Map view of Photos.
Optimized photo list layout to improve display efficiency. Allowed users to pinch to zoom in on images and videos.
Includes bug fixes and performance improvements for the Gallery.
Xiaomi has not yet started the official release phase of the update, however, the APK has been extracted from a Chinese build and, if you do not want to wait for the notification on your smartphone.