A couple of months after the release of the final version of Android 12 the team of Motorola has finally communicated the list of its smartphones that in the coming months will be able to count on the update to this release of the Google mobile operating system.
The official list comes from Holland, in particular from Android Planet, and includes 29 phones, for which unfortunately there is no information regarding the possible release date.
Motorola users, however, will have the opportunity to know if their device is among those for which the release of Android 12 is scheduled.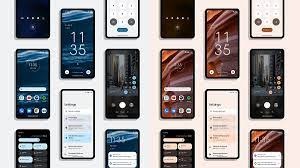 Here are which Motorola smartphones the update to Android 12 will arrive on
This is the list of Motorola phones that should be upgraded to Android 12:
Motorola Razr 5G
Motorola Razr 2020
Motorola Edge 20 Pro
Motorola Edge 20
Motorola Edge 20 Lite
Motorola Edge 20 Fusion
Motorola Edge (2021)
Motorola Edge 5G YOUR
Motorola Edge Plus
Motorola One 5G Ace
Motorola One 5G YOUR Ace
Motorola Moto G200
Motorola Moto G71
Motorola Moto G51
Motorola Moto G41
Motorola Moto G31
Motorola Moto G100
Motorola Moto G60s
Motorola Moto G60
Motorola Moto G50
Motorola Moto G40 Fusion
Motorola Moto G30
Motorola Moto G Power (2022)
Motorola Moto G Pure
Motorola Moto G Stylus 5G
Motorola Moto G Pro (Business Edition)
Motorola Edge (2021) (Business Edition)
Motorola Edge 20 (Business Edition)
Motorola Edge 20 Lite (Business Edition)
Motorola Edge 20 Fusion (Business Edition)
According to this list, the manufacturer's projects include an update to Android 12 for most of the models launched during 2021 while only a few last years will receive the update (such as Motorola Razr 5G and Moto G Pro Business Edition). . No model launched in 2019, however, is present in this list.
As for the timing, Motorola has announced in recent weeks that it plans to launch the release of Android 12 in February 2022. We'll see.
Read also: Motorola's best smartphones of the month