Vivaldi, a browser that arrived on phones last year with built-in features like ad blocking, tracking protection, synchronized data, and a tabbed interface like the one we usually find on desktops, is coming to Android Automotive.
A complete and secure browser is coming to Android Automotive
Those who own an Android Automotive vehicle, in particular Polestar 2, will soon be able to enjoy the arrival of Vivaldi. It is a fully functional and independent touch browser that, unlike what happens with the Android Auto apps, will allow you to visit sites such as YouTube or use Google Assistant, without having the phone connected. For safety reasons, unlike what is happening recently with Tesla, the browser will only be used when the car is parked, while when you are on the road it will switch to "audio-only" mode. This way, you can initiate a Zoom call with colleagues before you start driving, or use YouTube or Netflix as a podcast on long journeys.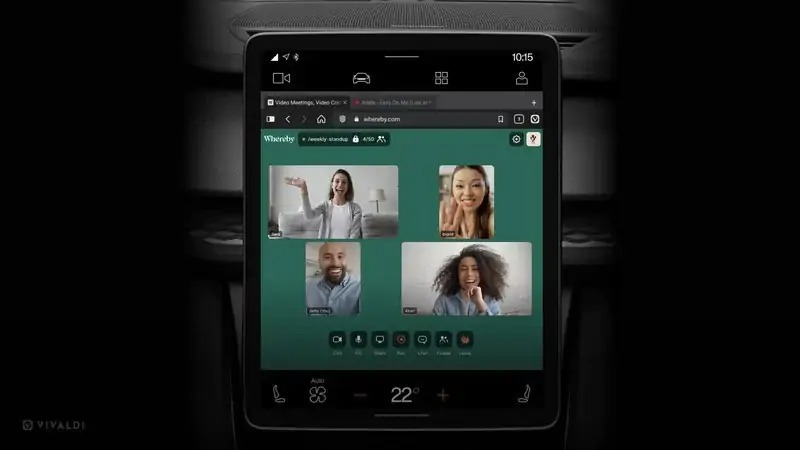 For those with a Vivaldi account, this will synchronize with other browsers making it easier to access bookmarks which, importantly, will not be accessible to Polestar, unlike Tesla which stores data by default.
The team announced that this version of Vivaldi for Android Automotive will be updated regularly, is that will be available in the markets European, North American, and the Asia Pacific where the Polestar 2 is sold. It was recently released update 5.0 that brought double-decker boards and a side panel for larger screens such as tablets, all new that we should also see in the car version.
Unfortunately, it seems that this version will be available, at least initially, only for infotainment by Polestar 2, but it is not certain that an update cannot enable support for other cars that use Automotive such as Volvo, Lincoln, and GMC.
Although Automotive is not yet widespread, it is good to see how many developers are already working to bring their services to the new Google platform.
What do you think of Vivaldi's arrival? The comments box is at your disposal.
Also read: Amazon Music is now available on Android Automotive